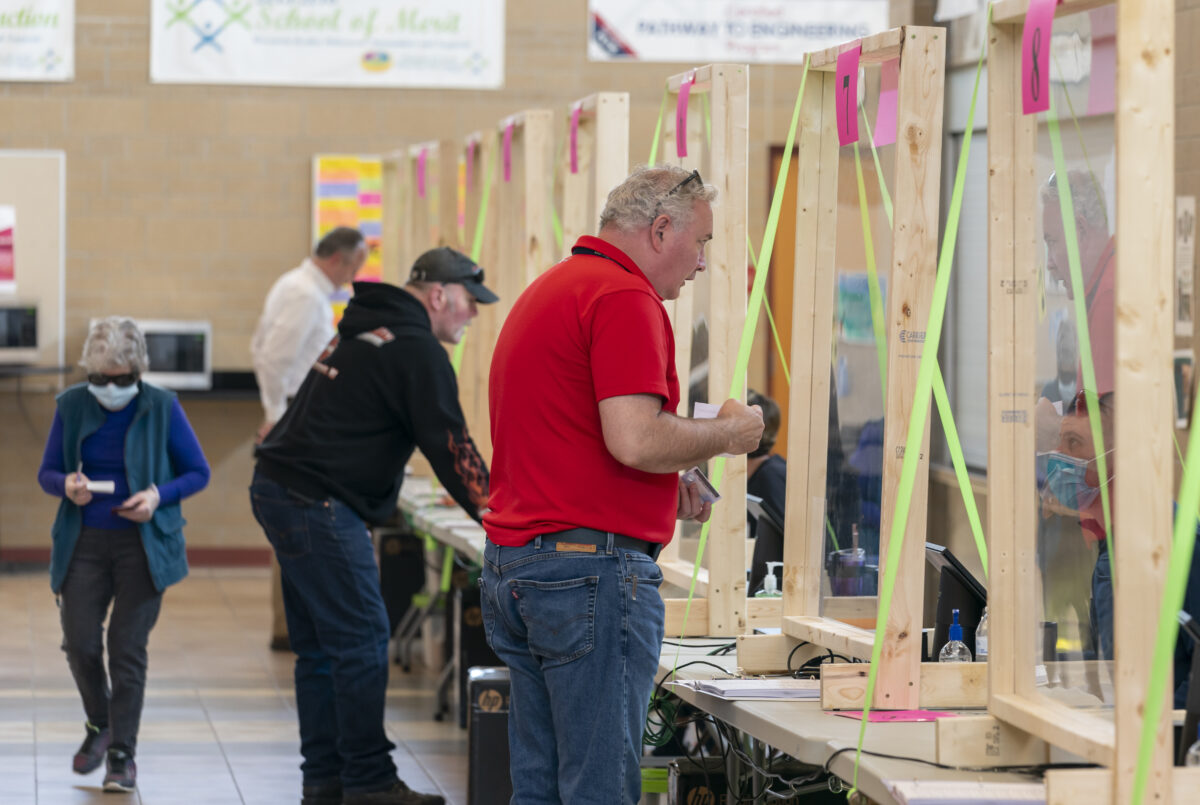 Wisconsin's Supreme Court, in siding with Democrats, ruled that the state should not purge voters from rolls after they were flagged as possibly having moved out of the state.
The court's 5-2 ruling (pdf) means about 69,000 people on the list of likely movers will not have their voter registrations deactivated. Republicans had sought to purge the voter roles for years.
The Wisconsin Institute for Law and Liberty (WILL), a conservative group, argued that Wisconsin's election commission broke the law when it didn't remove voters from rolls after they did not respond within 30 days to a mailing effort in 2019 that indicated they were identified as someone who potentially moved out-of-state.
The lawsuit was first brought in 2019, and at that time, about 234,000 were on the list. Of those who remain, none voted in the 2016 presidential election, said the Wisconsin Elections Commission.
The court ruled that the job of removing voters from rolls is up to local election officials, not the state election commission.
"There is no credible argument that it does" apply to the commission, Justice Brian Hagedorn wrote for the majority.
Dissenting judges said that both state and local officials are responsible for clearing up voter rolls for people who have moved.
"The majority's decision leaves the administration of Wisconsin's election law in flux, at least with respect to ensuring the accuracy of the voter rolls," Justice Rebecca Bradley wrote for the minority.
WILL head Rick Esenberg said the ruling is a "disappointing setback."
"This is a disappointing setback for those who expect Wisconsin state agencies to follow the law … WILL remains committed to the rule of law and to a reasonable set of election rules that acknowledges that the right to vote involves" convenience, accuracy, integrity," he said.
Milwaukee Mayor Tom Barrett, a Democrat, hailed the victory and said that the "mass removal of legitimately registered voters would have been shamefully unfair."
"I appreciate the Supreme Court's conclusion that the authority and responsibility to maintain voter rolls belongs to local elections officials," Barrett added.
Marc Elias, a top Democratic Party election lawyer, also praised the state Supreme Court, calling it a "big win" on Twitter.
Separately, the state of Pennsylvania this week agreed to remove the names of deceased voters from rolls, according to a watchdog, which said it discovered 21,000 registrants on the list had died—including several thousand who had died more than a decade ago.
After the Nov. 3, 2020, election, several election-related lawsuits were filed in Wisconsin on behalf of former President Donald Trump. President Joe Biden won the state by fewer than 21,000 votes.
The Associated Press contributed to this report.




View original Post