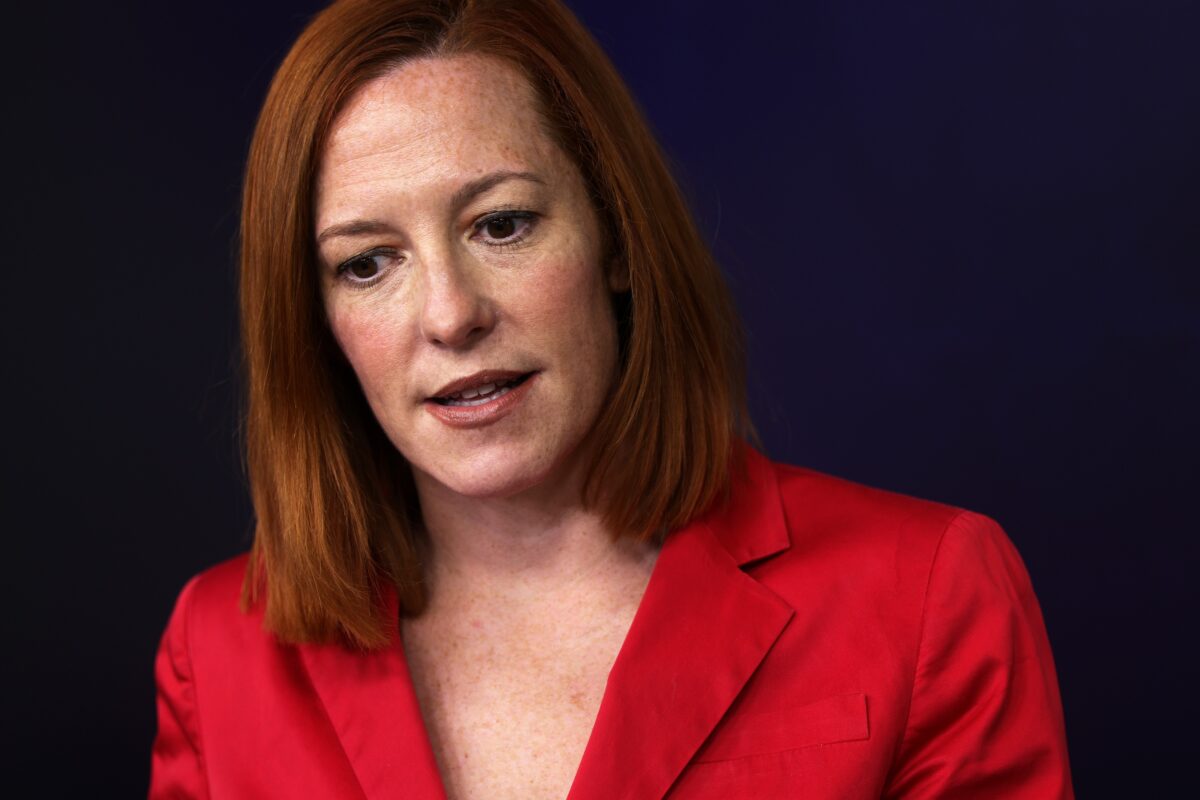 President Joe Biden's administration on Friday issued a directive to keep the Trump administration's cap on refugee limits, but hours later White House press secretary Jen Psaki issued a statement saying Biden would "set a final, increased refugee cap for the remainder of this fiscal year by May 15."
Psaki made the statement after several left-wing lawmakers criticized keeping the maximum number of refugees allowed into the United States at 15,000, which was set by President Donald Trump. Biden's administration previously said that it would lift the refugee cap to 62,500.
Psaki added that there appears to be "some confusion" about the memo, saying Biden last week "sent Congress his budget for the fiscal year starting in October 2021, which honors his commitment" and was consulting advisers on the number of refugees who can be admitted into the United States between now and October.
The memo published Friday would allow 7,000 refugees from Africa, 3,000 from Latin America and the Caribbean, 1,500 from South Asia, 1,500 from Europe and Central Asia, 1,000 from East Asia, and 1,000 from "unallocated reserve" countries, according to the order on Friday.
"The admission of up to 15,000 refugees remains justified by humanitarian concerns and is otherwise in the national interest," the White House said. "Should 15,000 admissions under the revised allocations for FY 2021 be reached prior to the end of the fiscal year and the emergency refugee situation persists, a subsequent Presidential Determination may be issued to increase admissions, as appropriate."
Some congressional Democrats and advocates have been pressuring the Biden administration to allow 125,000 refugees in the country annually.
The White House also denied allegations that the move to keep the Trump-era limitation is because of the influx of illegal aliens at the Southern Border. Recent data released by Border Patrol showed that more than 172,000 illegal immigrants were apprehended by agents in March.
"America needs to rebuild our refugee resettlement program," Jake Sullivan, Biden's national security adviser, wrote in a tweet. "We will use all 15,000 slots under the new Determination and work with Congress on increasing admissions and building back to the numbers to which we've committed."
Some refugee resettlement groups criticized Friday's decision.
"We are reaching out to the White House to understand why this figure is a fraction of what the administration committed to in congressional consultations," said Krish O'Mara Vignarajah, president and CEO of the Lutheran Immigration and Refugee Service, reported NPR.
Vignarajah added: "We know we find ourselves in challenging times, but we pray President Biden will fulfill his pledge to return the U.S. to our position of global leadership on refugee resettlement."
Progressive members of the Democratic Party also criticized the White House.
"Biden promised to welcome immigrants, and people voted for him based on that promise," said Rep. Alexandria Ocasio-Cortez (D-N.Y.), a self-described democratic socialist, wrote on Twitter. "Upholding the xenophobic and racist policies of the Trump admin, incl the historically low + plummeted refugee cap, is flat out wrong. Keep your promise."
The United States' "refugee policy remains unacceptably draconian and discriminatory," Reps. Ilhan Omar (D-Minn.), Rep. Pramila Jayapal (D-Wash.), and Jan Schakowsky (D-Ill.) wrote in a letter, adding they want to "express the urgent need" to boost the number of refugees to 62,500.
The Epoch Times has contacted the White House for further comment.




View original Post