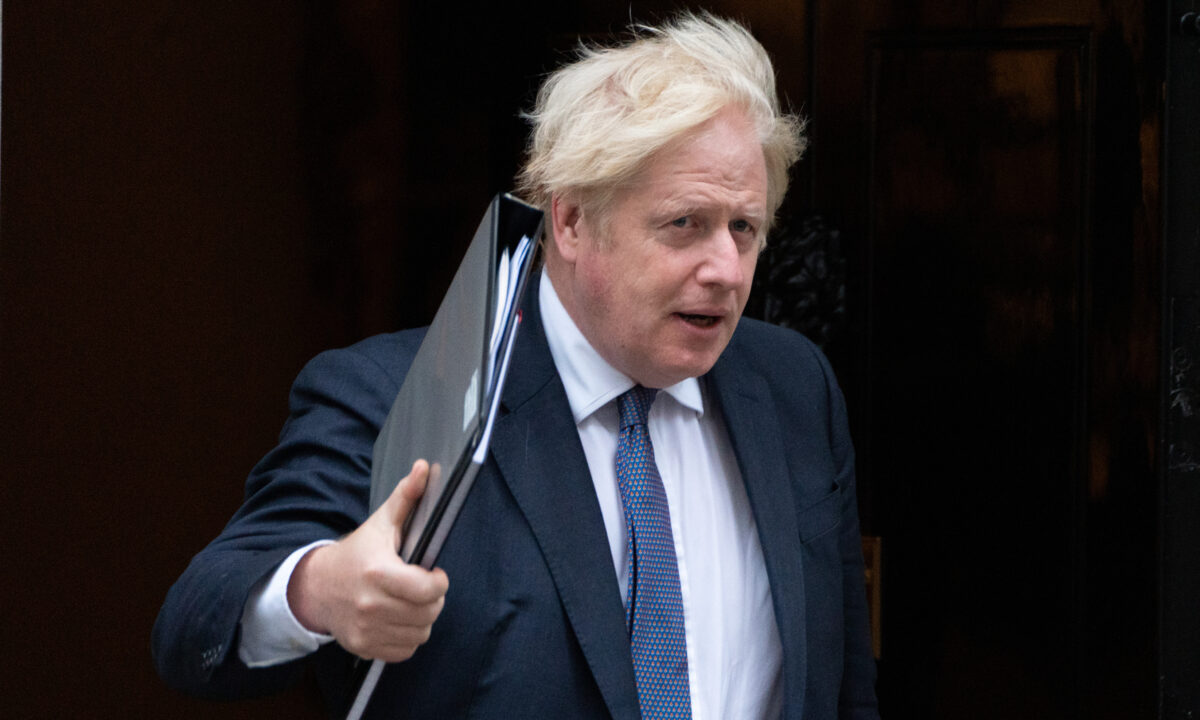 British Prime Minister Boris Johnson will urge U.S. President Joe Biden to extend the Kabul evacuation deadline beyond the Aug. 31 deadline, a government minister said on Monday.
Johnson is expected to make the request to Biden personally at an emergency G-7 summit on Tuesday, said James Heappey, Britain's minister for the armed forces.
The prime minister, who will host the summit, said on Twitter on Sunday: "It is vital that the international community works together to ensure safe evacuations, prevent a humanitarian crisis and support the Afghan people to secure the gains of the last 20 years."
Some UK military leaders have argued that Britain should keep troops at Kabul airport to continue the evacuation effort even if the Americans leave, but Heappey said, "There is a hard reality that there would be no international airlift without the way that the U.S. are underpinning it."
Britain's Foreign Secretary Dominic Raab and Defence Secretary Ben Wallace held talks with their U.S. counterparts over the weekend, trying to persuade the Biden administration to keep U.S. troops in Afghanistan beyond Aug. 31 in order to continue to secure the capital city's airport for repatriation flights.
But Biden said on Sunday that he was hoping he would not have to extend the deadline, which he set before the Taliban's swift takeover in Afghanistan.
Asked about delaying the withdrawal of American troops during a press conference, Biden said, "Our hope is that we don't have to extend but there are discussions going on about how far we are."
But even if the United States agrees to extend the deadline at the G-7 summit, Heappey said, the Taliban would also need to give its approval.
"Even though they are the seven most powerful people on the planet, they don't get to take that decision in isolation. The Taliban get a vote as well and that's why we're continuing to work towards the 31st," he told LBC radio.
"Even if the political will in London, Washington, Paris, Berlin is for an extension, the Taliban may say no," he said.
Brigadier Dan Blanchford, the most senior UK military officer on the ground in Kabul, said British troops had "witnessed some harrowing scenes," with at least seven Afghan civilians confirmed to have died outside the airfield gates amid chaotic crowds.
Blanchford said he was "proud" of the work of the armed forces in Kabul "who have shown professionalism and compassion in challenging circumstances."
The Ministry of Defence confirmed that 5,725 people have been repatriated since rescue efforts began on Aug. 13, with 3,100 of them Afghan individuals and their families.
On Sunday, 1,721 people were airlifted from Kabul by the Royal Air Force across eight flights.
PA, Reuters, and The Associated Press contributed to this report.


View original Post