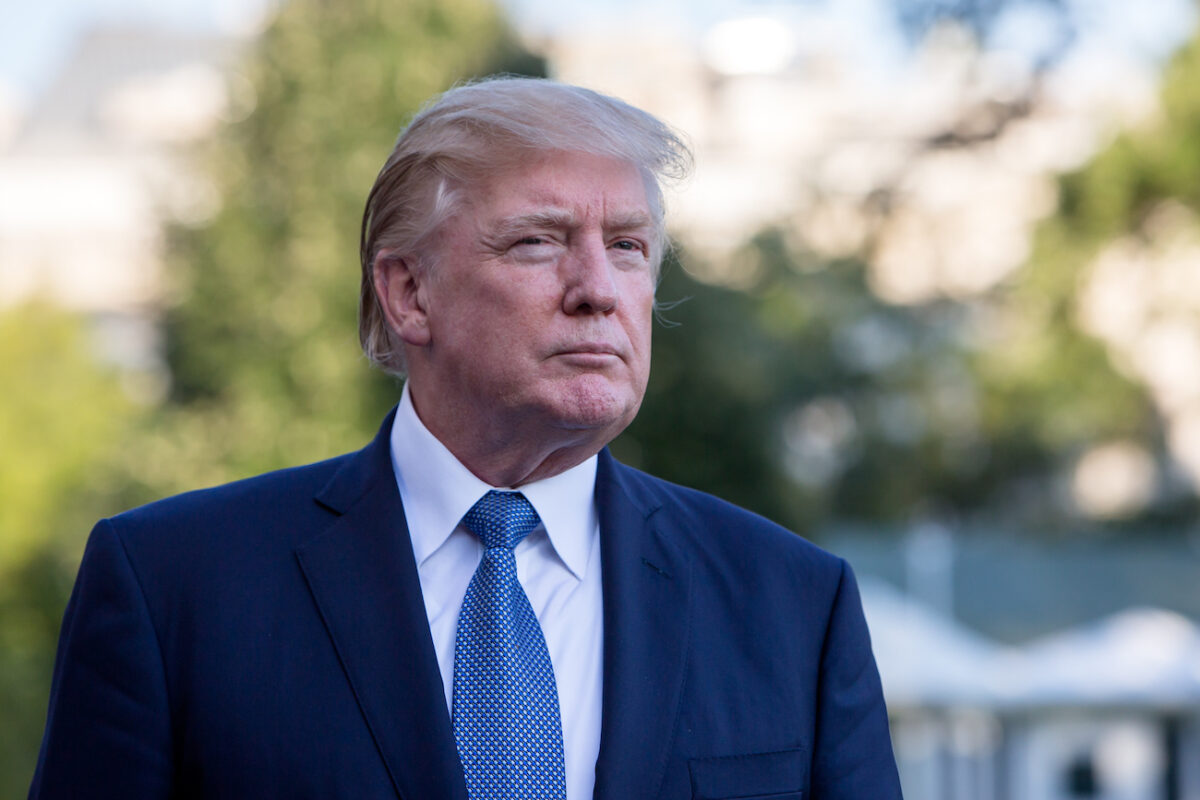 Former President Donald Trump, in a speech to GOP donors on Saturday, predicted that the Republican Party would win back the Legislature in 2022 and a Republican would win in 2024.
"We are gathered tonight to talk about the future of the Republican Party—and what we must do to set our candidates on a course to victory," Trump said in a copy of his prepared remarks, according to numerous news outlets. "I stand before you this evening filled with confidence that in 2022, we are going to take back the House and we are going to reclaim the Senate—and then in 2024, a Republican candidate is going to win the White House."
Trump made the remarks at a keynote address at a Republican National Committee's (RNC) donor summit in Florida, according to a draft copy of his speech that was obtained by several news outlets. Trump, in the speech, also told donors that he wants to grow the Republican Party.
The Epoch Times has contacted Trump's team for comment.
Earlier Saturday, Trump aide and spokesman Jason Miller told Newsmax that the former president would place emphasis on winning back the Senate and House in the midterm elections.
"Obviously I'm biased to who I hope that will be, if President Trump does decide to run again," Miller told the network. "But I also think you're going to see President Trump go after Joe Biden again and very strong terms with regard to the border, the woke corporate cancel culture."
Miller noted that other presidents, such as George W. Bush, Barack Obama, and Bill Clinton, did not have much political sway when they respectively left office, unlike Trump.
"He's stronger than ever," Miller told Newsmax, adding that in 2024, Trump would be "far and away the favorite on the Republican side of the field."
Trump's adviser said that what President Joe Biden "has done to the border is an absolute travesty, not only with the human trafficking, [but] with the drug trafficking, with the fact that we have people who haven't been tested for COVID that are coming into the country."
He added that when "Biden got up there on that debate stage for the Democrats and said he wants to give citizenship to 11 million undocumented folks, that's basically sending out via Western Union a telegram to everyone around the world saying, 'Hey, come to our border. Don't worry about if you have a pass to legitimately come in or not, we're gonna let you, and if you get here, then you get to stay.'"
During his previous speech to CPAC in late February, Trump said that he "might beat them a third time," referring to Democrats. "I wonder who that will be," he said to cheers about the possible Republican candidate. "Who, who, who will that be? I wonder."
Biden, the oldest to take the office in history, said he is planning to run for reelection in 2024.
"The answer is yes, my plan is to run for reelection," he said last month during his first news conference. "That's my expectation."
The Associated Press contributed to this report.


View original Post