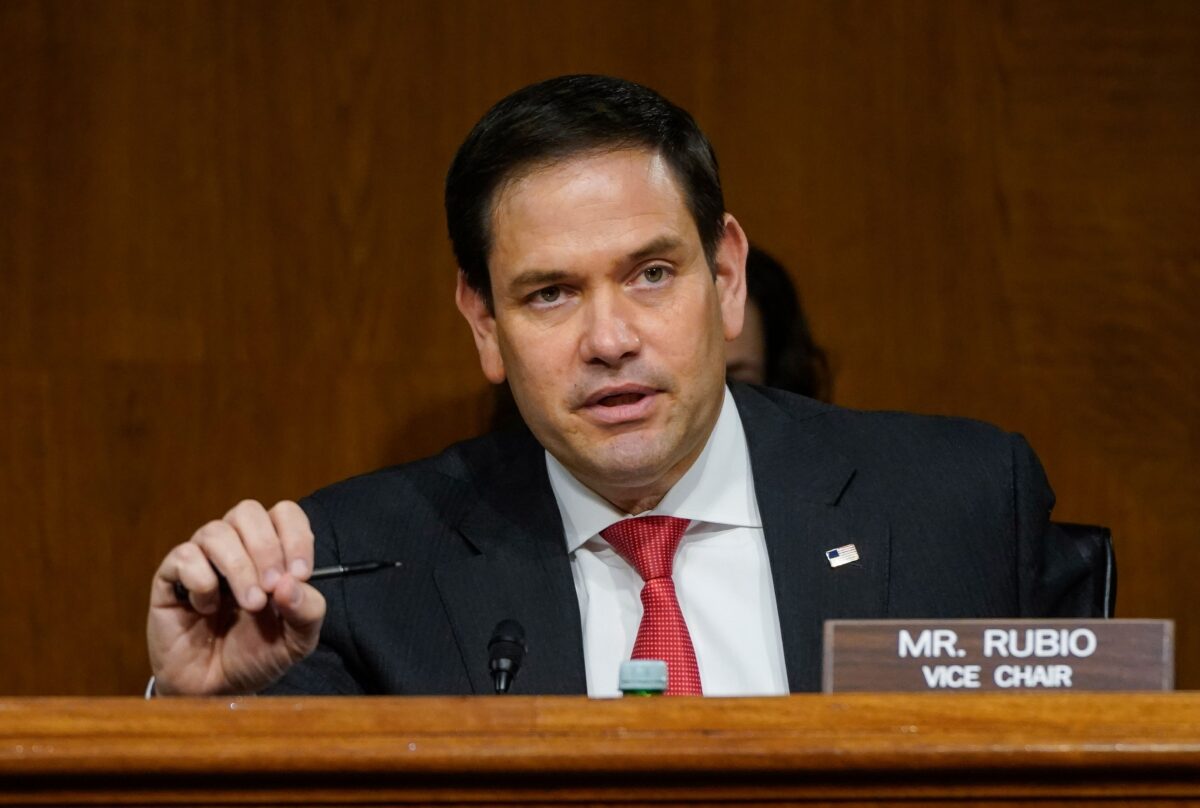 Former President Donald Trump threw his support behind former presidential opponent Sen. Marco Rubio (R-Fla.) for re-election, saying, "Marco will never let the people of Florida or this country down."
"It is my honor to give U.S. Senator Marco Rubio my Complete and Total Endorsement," Trump said in a statement. "Marco has been a tireless advocate for the people of Florida, fighting to cut taxes, supporting our Second Amendment, our Military and our Vets, a strong national defense, and all of the forgotten men and women of America."
Trump and Rubio started during the 2016 election cycle as rivals but soon became allies through Trump's "America First" effort focusing on American manufacturing and supporting small business.
"Marco worked with me to reform the VA and help our small businesses grow, and with his help, we achieved the lowest ever unemployment for women, African Americans, Hispanic Americans, Asian Americans, and almost all Americans," said Trump. "Together, we worked closely with the Cuban and Venezuelan communities, and have made great progress."
Trump praised Rubio for his work as Chair of the Senate Intelligence Committee, where Rubio presided over an investigation into Russian interference in the 2016 election. Rubio responded to Trump's support in a written statement, saying he wants to build on what was accomplished during the Trump administration.
"I am grateful for President Trump's endorsement and his leadership on the major issues facing our nation, including the threat from China and the need to bring good jobs back to America," Rubio said in a statement Friday. "Democrats are trying to undo everything we accomplished over the past four years, but I will continue to fight for the forgotten men and women of this country and deliver results for hard-working Florida families."
The Cuban-born senator is the frontrunner for the Florida GOP Senate primary and faces little opposition from within his own party. Although the Democrats have not officially announced their favorite to run against Rubio in the 2022 Senate race, two possible contenders are Reps. Val Demings (D-Fla.) and Stephanie Murphy (D-Fla.).
Murphy said she is considering running for the Senate and has been running attack ads on Rubio.
"Senator Marco Rubio has repeatedly betrayed Florida by voting to take away health care, attacking immigrant communities, and standing with Donald Trump," declares a social media ad from Stephanie Murphy for Congress on Facebook. "Do you think he should be re-elected?"
Demings in Febrary said she is "keeping the door open" for a possible run for governor or the U.S. Senate in 2022.
"I certainly would not talk about any private conversations that I'm having," Demings said in an interview with the Washington Post.
Meanwhile, former Democrat congressman Alan Grayson has filed paperwork with the Federal Elections Commission to raise money and explore a run for Rubio's Senate seat.
While Trump won Florida in 2016 and 2020, Florida is still considered a battleground state and Democrats are expected to fight an aggressive campaign there in 2022.




View original Post