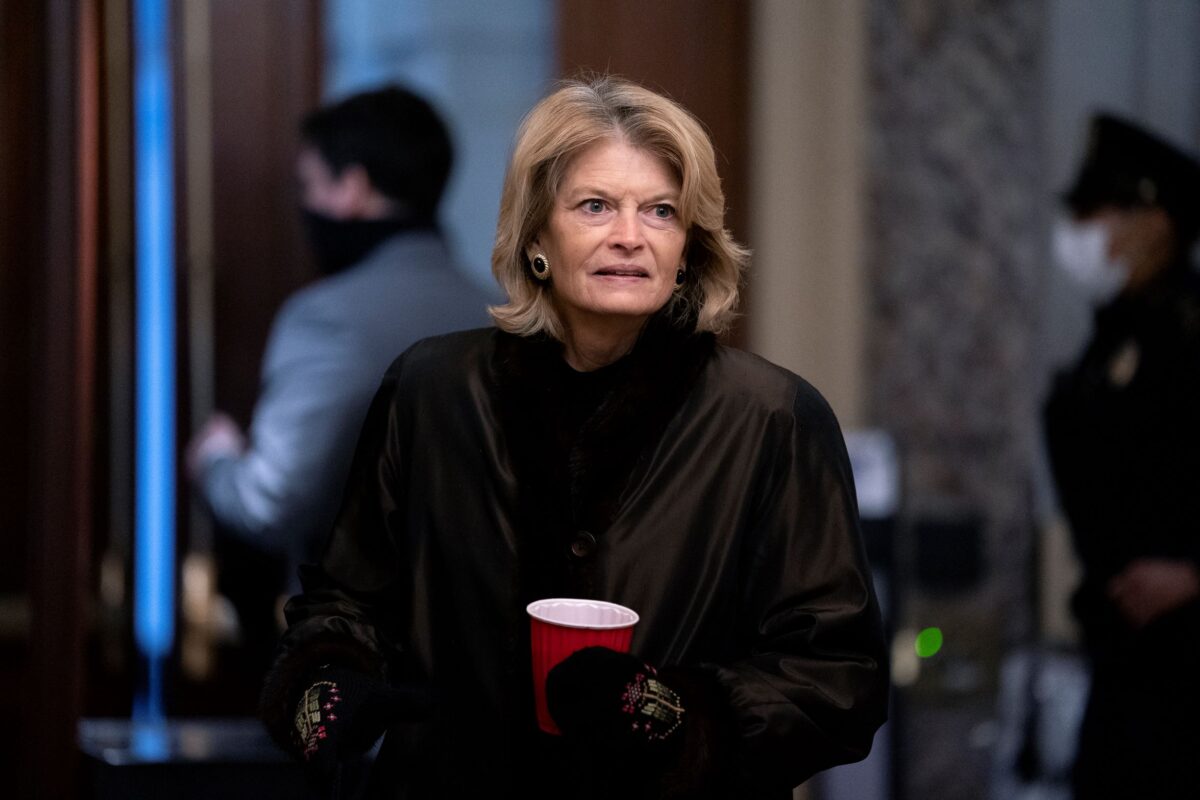 Former President Donald Trump issued a statement on Wednesday celebrating the possibility that Sen. Lisa Murkowski (R-Alaska) may not run for reelection.
Trump vowed to work on defeating Murkowski in the Republican primary in 2022 and the Alaska senator voted in favor of convicting him during the second impeachment trial.
"Great news for the Republican Party! Senator Lisa Murkowski said she is 'still weighing whether she will run again' for the Senate in Alaska. In other words, there is a chance that she won't run! Wouldn't that be great?" Trump said in a statement issued via his Save America political action committee.
"And so many people are looking to run against Crazy Liz Cheney—but we only want one. She is so far down in Wyoming polls that the only way she can win is numerous candidates running against her and splitting the vote. Hopefully, that won't happen. I'll make an Endorsement soon!"
Murkowski filed a statement of candidacy with the Federal Elections Commission on March 9.
Two other Republicans have announced their intention to challenge Murkowski: Kelly Tshibaka, the former commissioner of the state's Department of Administration, and Bob Lochner, a mechanic who ran for the U.S. Senate in 2016. Tshibaka has hired a campaign team composed of several Trump-campaign alumni: Bill Stepien, Justin Clark, Nick Trainer, and Tim Murtaugh.
Murkowski is among a handful of Republicans who had frequently criticized Trump and sided with Democrats on key votes. Club for Growth, an advocacy group tracking lawmakers' votes on legislation related to economic freedom, ranks her lower than some far-left Democrats. She is only one of two Republican senators to receive a failing grade on the pro-life scorecard maintained by the Susan B. Anthony List.
Earlier this month, state Republican Party leaders voted to censure Murkowski over her impeachment vote. Party leaders in other states took similar measures against Republicans who voted as she did.
All but two of the House Republicans who voted to impeach Trump are also facing primary challenges. Trump has already thrown his support behind Max Miller, a former Trump White House official who is challenging Rep. Anthony Gonzalez (R-Ohio).
Trump won Alaska in 2016 and 2020.
Alaska instituted election reforms last year that scrapped party primaries for a system in which the top four candidates advance to the general election. The state also instituted a ranked-choice voting system for general elections.
The Associated Press contributed to this report.


View original Post