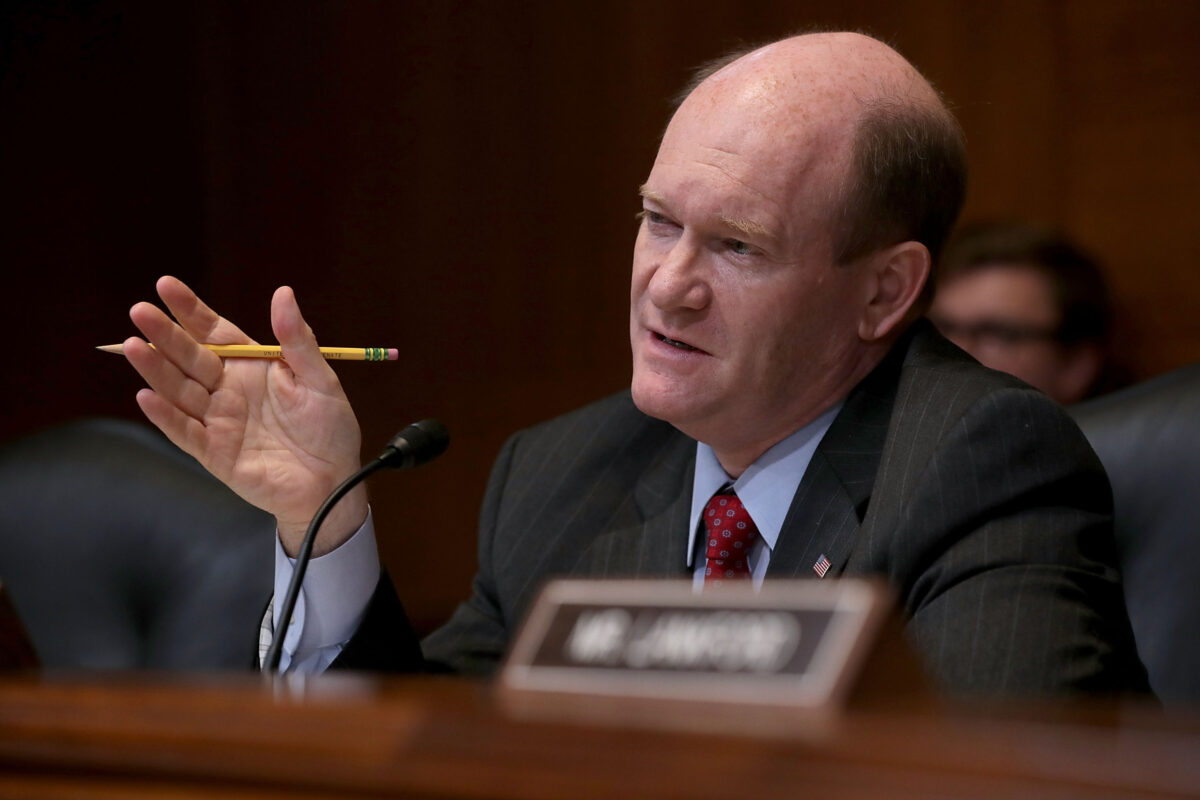 Uyghurs fleeing persecution by the Chinese Communist Party (CCP) would get priority refugee status under a bipartisan bill introduced by Sens. Marco Rubio (R-Fla.) and Chris Coons (D-Del.) on April 13.
The Uyghur Humans Rights Protection Act would make it easier for Uyghurs and members of other Turkic or Muslim minority groups to apply for resettlement. The bill also urges U.S. allies to adopt similar measures.
"As the CCP is committing egregious human rights violations, including genocide and crimes against humanity, urgent action is needed to end the atrocities and assist Uyghurs and others facing persecution in Xinjiang," Rubio said in a statement.
"The United States must continue to speak out against the PRC's human rights abuses in Xinjiang, and we must also provide assurance and protection for the Uyghurs and all those facing persecution as a result of their religious or ethnic identity," Coons said in a statement. "To effectively compete with China, we must be the best version of ourselves, including by living our values and welcoming those who have been unjustly imprisoned in or forced to flee Xinjiang."
On the last full day of the Trump administration, the State Department declared that the CCP's persecution of the Uyghurs amounted to a genocide.
"I believe this genocide is ongoing, and that we are witnessing the systematic attempt to destroy Uyghurs by the Chinese party-state," then-Secretary of State Mike Pompeo said at the time.
Pompeo also determined that the CCP had committed crimes against humanity in Xinjiang, citing Beijing's detention of more than 1 million Muslims and authorities subjecting the population to forced labor, forced sterilization, and torture.
Last month, Coons and Rubio introduced a resolution condemning the CCP's persecution of the Uyghurs. The two senators had also led the charge to urge Secretary of State Tony Blinken to take action to help the Uyghurs.
The bill by Coons and Rubio follows a bipartisan U.S. House bill introduced last month that aims at stopping the forced organ harvesting from prisoners of conscience in China.
The Stop Forced Organ Harvesting Act would authorize the U.S. government to deny or revoke passports for people who engage in the illegal purchase of organs. Coons served as the Senate co-sponsor for the bill, alongside Sen. Tom Cotton (R-Ark.)
In 2016, the House condemned the communist regime's forced organ harvesting, citing research that found that practitioners of Falun Gong comprised the largest portion of prisoners of conscience in China.
Frank Fang and Cathy He contributed to this report.


View original Post