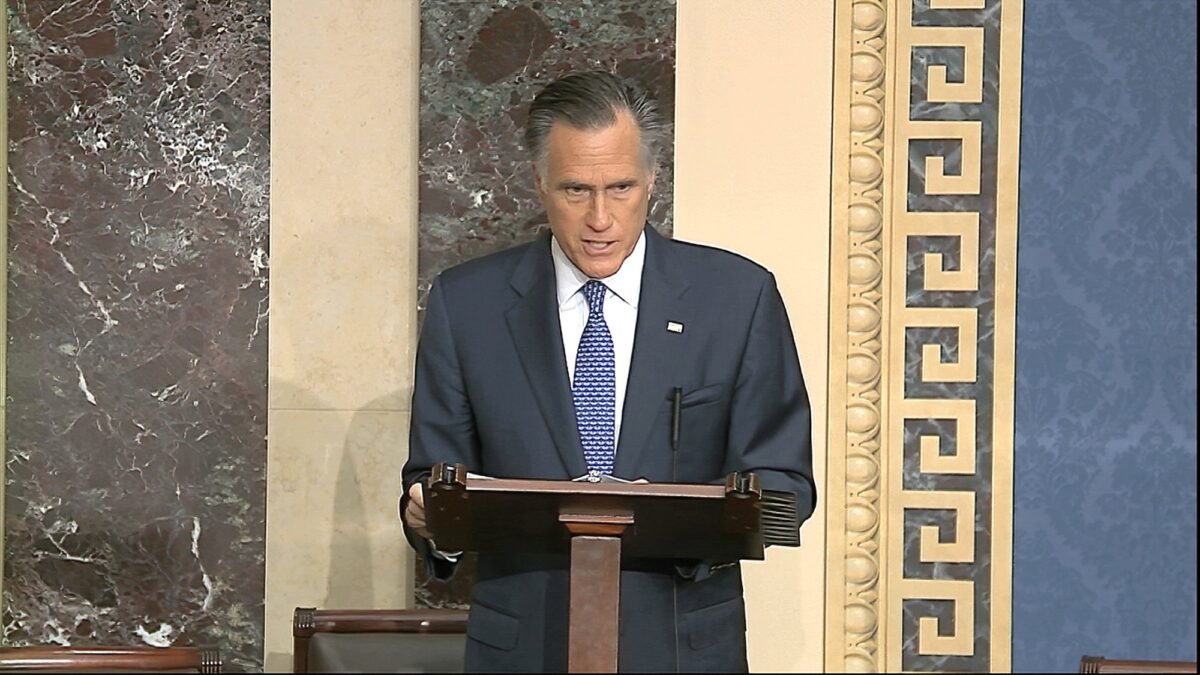 Sen. Mitt Romney (R-Utah) came to the defense of Rep. Liz Cheney (R-Wyo.) after House Minority Leader Kevin McCarthy (R-Calif.) suggested that she may lose her leadership role the House GOP.
"Every person of conscience draws a line beyond which they will not go: Liz Cheney refuses to lie," Romney tweeted Tuesday. "As one of my Republican Senate colleagues said to me following my impeachment vote: 'I wouldn't want to be a member of a group that punished someone for following their conscience,'" he added.
Cheney, the daughter of former Vice President Dick Cheney, is one of few Republicans who have been openly and consistently critical of former President Donald Trump. Weeks after some Republicans tried to push Cheney out of her leadership role in the House, McCarthy has voiced concerns about her recent statements, namely saying that Republican senators who backed efforts in challenging the election should not be able to run for the GOP presidential ticket.
"There's no concern about how she voted on impeachment. That decision has been made," McCarthy (R-Calif.) told "Fox & Friends" Tuesday.
But McCarthy told Fox News he's heard "from members concerned about her ability to carry out the job as conference chair, to carry out the message."
"We all need to be working as one if we're able to win the majority," he said. "Remember, majorities are not given, they are earned. And that's about the message about going forward."
McCarthy was also overheard on a hot mic apparently saying he has "had it" with Cheney and "lost confidence" in her ability, reported Axios.
Other than Romney, Sen. Susan Collins (R-Maine) defended Cheney during a Sunday interview. Both Romney and Collins voted to convict Trump during his second impeachment trial in February.
As for whether she is pushed out of her leadership role, Rep. Lance Gooden (R-Texas) over the weekend predicted she might be gone by the end of the month.
"Liz Cheney has promised she will campaign on impeaching Trump 'every day of the week.' Good luck with that, Liz! PREDICTION: she'll be out of her GOP leadership role by month's end," he wrote in a tweet.
Several Republicans have issued primary challenges in recent months. According to reports, Cheney has raised $1.54 million in the first quarter of 2021, the most she has reported in a single quarter.
Cheney's closest financial competitor in the primary race is Republican state Sen. Anthony Bouchard, who raised about $334,000 in the first quarter and had about $164,000 in hand at the start of April, according to his Federal Election Commission report filed last week.
The Epoch Times has contacted Cheney's office for comment.
The Associated Press contributed to this report.


View original Post