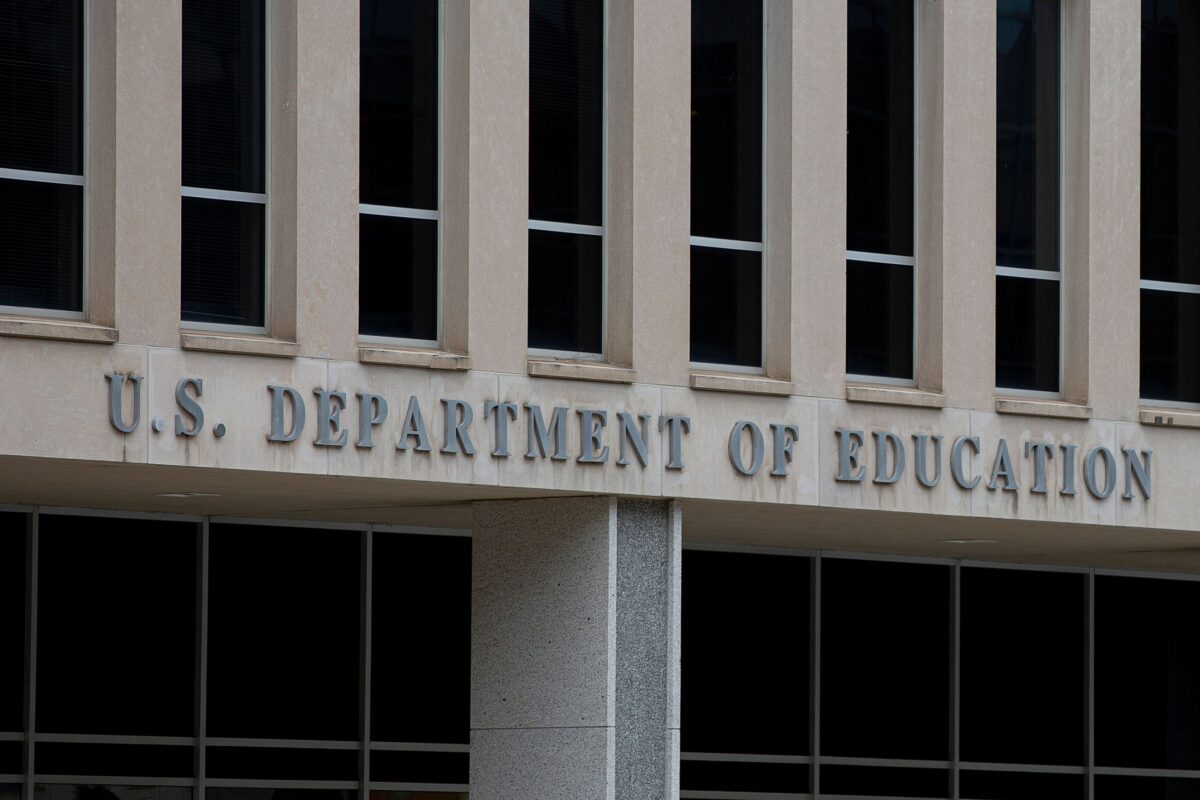 The ranking Republican members of the House Education and Labor Committee are asking the Education Department to release a report that allegedly shows a $500 billion gap between what the federal government valued student loans at and their actual worth.
In an April 30 letter (pdf) to Education Secretary Miguel Cardona, Reps. Virginia Foxx (R-N.C.) and Mike Bost (R-Ill.) expressed concerns that the policy makers' assumptions about federal student loans might by based on "gimmicks or falsehoods," citing a recent news story from The Wall Street Journal.
The story features the findings of former JPMorgan executive Jeff Courtney, who was commissioned by former Education Secretary Betsy DeVos to conduct an analysis about student loans held by the federal government. His report alleged that the government has spent three decades making the student loan program look more profitable despite an increase in defaults, potentially leaving taxpayers on the hook for hundreds of billions of dollars in incurred costs.
According to Courtney, the federal budget assumes the government will recover 96 cents for every dollar that borrowers default on, and Education Department budget officials told him that the government puts defaulted borrowers into new loans. This pays off old loans and is considered a recovery, even though in many cases borrowers are going to default on those new loans as well.
Courtney concluded that in reality, the government is more likely to recover just 51 to 63 cents for every dollar in defaulted student loan debt, which translates into a gap of at least $500 billion, or about one-third of the $1.6 trillion federal student loan portfolio.
"The public policy implications of such a discrepancy are enormous," the lawmakers wrote, calling on the Education Department to immediately release the Courtney report to the public.
"Taxpayers deserve to know if their investment has a junk rating," the letter reads. "Students' ability to pursue a college degree is threatened if the federal government is no longer able to offer them loans. Taxpayers are not an unlimited piggybank. The federal government should not be making money off its lending program to students, nor should it add to unborn generations' tax burdens."
The Biden administration, according to the Wall Street Journal, has dismissed Courtney's calculation as politically motivated and that it was based on "incomplete, inaccurate data."
"One of the many reasons we have a model of record is to ensure valuation of the student loan portfolio is not subject to political interference," a spokeswoman for Education Department told the newspaper, adding that the agency has refined the calculation model over time to more accurately predict how much borrowers earn and ensure they are able to repay their loans.
The Education Department didn't respond to a request for comment on the letter.


View original Post