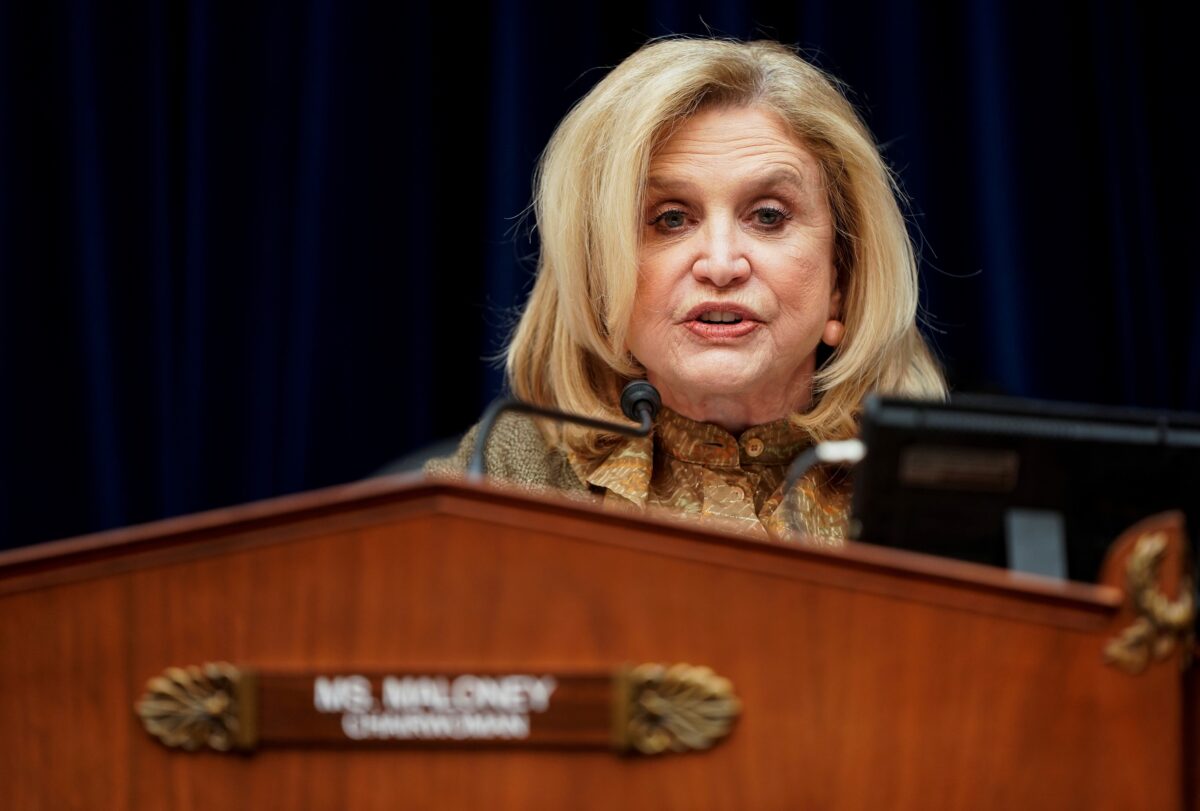 Justice Democrats, a progressive political action committee (PAC) that helped elect the Squad—the four progressive minority Congresswomen—to the Congress in 2018, has introduced a new candidate to challenge Rep. Carolyn Maloney (D-N.Y.) in the 2022 primary election.
Rana Abdelhamid, a community organizer, non-profit founder, and member of the Democratic Socialists of America, announced that she is running for the U.S. House of Representatives on Wednesday.
"I am honored to announce that I am running for Congress to bring a new generation of leadership to NY-12," Abdelhamid said in a statement.
New York's 12th congressional district includes the east side of Manhattan, western Queens, and part of Brooklyn. The district's per capita income is among the highest in the nation. Former President Donald Trump's Trump Tower is located in this district.
"We deserve a representative who shows up for us, too," Abdelhamid said in a campaign video released on Tuesday. "Representative Maloney has spent nearly 30 years taking millions of dollars from the developers and Wall Street banks, profiting off our suffering," she exclaimed.
Abdelhamid explained that she would run for full COVID relief for working families and small businesses, for jobs in line with the goals of the progressive "Green New Deal" framework, "Medicare for All," affordable housing, and an end to "mass incarceration." She also pledged that she wouldn't take "a dime of corporate PAC money."
Justice Democrats say their PAC exists to support candidates who don't take corporate PAC donations.
"Now it's time for more leaders in the Democratic Party who don't represent corporate donors, but the voters of the Democratic Party: women, people of color, young people, and working-class people of all backgrounds to help build our progressive movement," the progressive group states on its website.
"Our goal is to build a mission-driven caucus in Congress by electing more leaders like Alexandria Ocasio-Cortez and Jamaal Bowman, who will represent our communities in Congress and fight for bold, progressive solutions to our current crises."
The group says their "bold vision" for America also includes the "Green New Deal," "Medicare for All," as well as policies like taxing the rich, free public college and trade school, and universal basic income, among others.
Justice Democrats famously helped Rep. Alexandria Ocasio-Cortez (D-N.Y.) defeat then Number 4 Democrat in Congress, Rep. Joe Crowley (D-N.Y.)—a 10-term incumbent. Justice Democrats also supported the campaigns of the three other 'Squad' members, Rep. Ilhan Omar (D-Minn.), Rep. Rashida Tlaib (D-Mich.), and Rep. Ayanna Pressley (D-Mass.).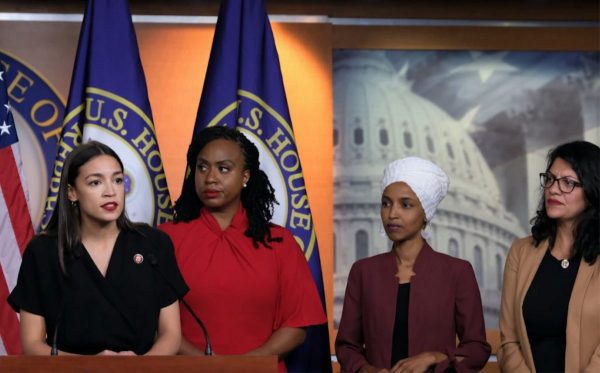 In 2020, the Justice Democrats also helped Rep. Jamaal Bowman (D-N.Y.) defeat 16-term incumbent Rep. Eliot Engel (D-N.Y.).
New York State Democratic Party Chairman Jay Jacobs released a statement on Wednesday in response to the Justice Democrats' claim that Maloney is not progressive, saying it was "just pure nonsense."
"Make no mistake about it. This challenge is not about progressive causes. This challenge is about one thing: power," Jacobs continued.
"I've read the [Democratic Socialists of America (DSA)] platform. Everyone should. Tell the voters where you and the DSA stand on 'defunding the police,' ending capitalism in America, unilaterally disarming the nuclear deterrent of the U.S. military, and seizing private businesses that have to lay off workers even when their survival requires it," Jacob challenged of Abdelhamid's progressive policies.
Maloney, 75, who has served in Congress from 1993 and is currently Chairwoman of the House Committee on Oversight and Reform, called herself "a recognized progressive national leader with extensive accomplishments."
Maloney announced her running for reelection on March 31.
"Now more than ever, our city needs innovative leaders to spearhead our rebuilding from the COVID-19 crisis, and I am proud to say that I have started rolling up my sleeves," she said at the time.
Her office didn't respond to a request by The Epoch Times for comment.


View original Post