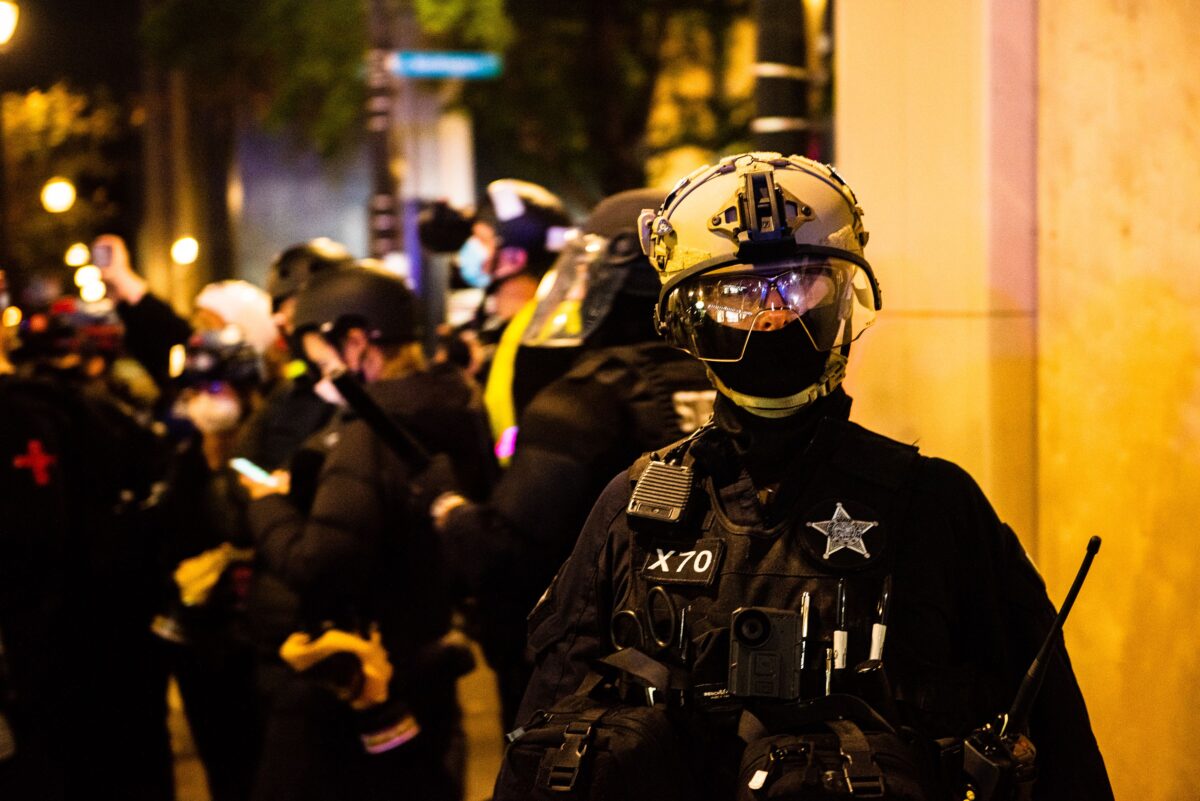 Portland officials this week approved approximately $6 million in funds to combat shootings, though none of the money will go to the city's police department.
About a quarter of the funds will provide for the hiring of more unarmed park rangers.
"They will not replace police but will continue to fulfill their existing roles as park rangers and as goodwill ambassadors who provide a positive community safety presence in our parks and surrounding neighborhoods," Ricardo Lujan-Valerio, policy director for Commissioner Carmen Rubio, told the April 7 City Council meeting before the vote.
The park ranger program currently has 24 full-time staffers. The funding will enable the program to quickly expand, a park official said during the meeting.
Another $3.5 million is dedicated to community organizations that work on intervention and other efforts related to shootings.
Most of the remaining funds, $600,000, will go to "emerging or small organizations [that] are willing and able to assist our efforts in reducing gun violence," Rubio said.
The ordinance also directs the community safety director to develop gun violence prevention response plans and work with the director of the Office of Violence Prevention and Portland Police Chief Chuck Lovell to better work with the community on the matter.
Commissioner Dan Ryan said the ordinance "addresses the root cause of gun violence."
"I see today as a groundbreaking if you will, for a true community safety system," he added. "With this ordinance, we are laying the foundations and, from here, building from the ground up."
Other commissioners also voiced support, including Commissioner Jo Ann Hardesty, who successfully pushed for the disbanding last year of the police bureau's gun violence reduction squad and slashing the bureau's budget by $18 million.
"We agree that the immediate spike in gun violence is a public health threat that requires a public health response that invests in community-based organizations working to change the conditions and environments that foster violence," Hardesty, Mayor Ted Wheeler, and the other commissioners said in a joint statement.
Portland has faced skyrocketing shooting deaths since early 2020, including over 280 shootings and 18 gun-related killings so far this year, part of a trend in most major U.S. cities.
The ordinance, which was agreed upon in principle late Tuesday, lets the police bureau assemble a team focused on shootings but did not allocate any funding for that purpose.
Lovell told reporters during a virtual press conference following the council's approval that gun violence prevention "is a complex issue and there's room for a lot of different resources and ideas on how to tackle it. "
"We welcome any resources that are going to help, long-term or short-term, to address this in our community," he said.
But because of the low number of officers the bureau currently has, and because of the lack of funding, it will be difficult to form the team.
"We're so lean right now, it's really hard to find a place where there's a dozen officers to pull from," said Lovell.
"We're to the point now, staffing-wise, that being able to do this means greatly impacting our ability to do something else," he added later.
The bureau is down to 818 sworn members, including 563 officers. There are nearly 100 vacancies, and six more people are expected to resign by the end of the month. The bureau has had to regularly press officers to work overtime to deal with riots and protests that have happened on a regular basis since the spring of 2020.


View original Post