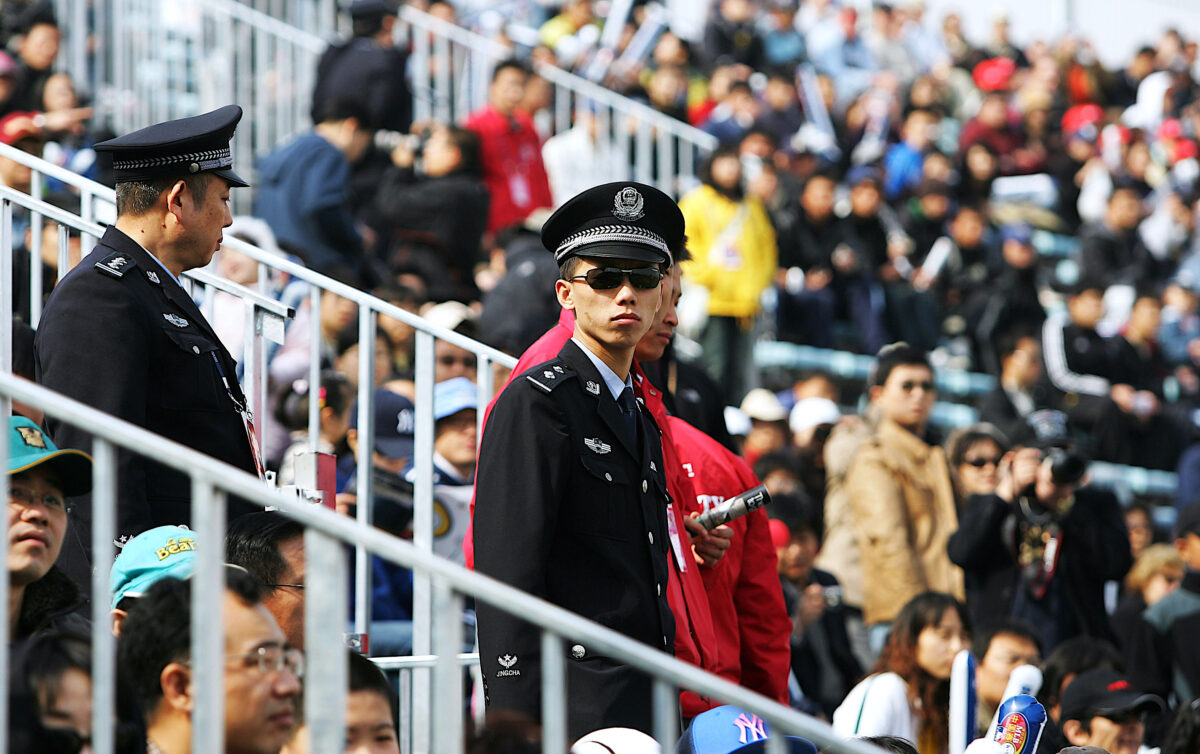 Lawmakers are condemning what they call a highly hypocritical move by Major League Baseball after it expanded its contract with a Chinese telecommunications giant just a day before boycotting the state of Georgia over recent election reforms.
Multiple media reports including Chinese state media reported that the league will continue to be aired on the streaming platform operated by Chinese tech giant Tencent, which has significant ties to the Chinese Communist Party (CCP).
On April 2—a day after the Chinese deal was reported—the MLB said it was relocating this year's All-Star Game and MLB Draft out of Georgia to protest reforms meant to bolster election security signed by Georgia Gov. Brian Kemp. It said in a statement that it was "the best way to demonstrate our values as a sport."
Three Republican lawmakers and a former Under Secretary of State for Economic Growth told The Epoch Times they were angered at the blind eye U.S. corporations have continued to turn to the litany of human rights violations taking place in China.
"It is the height of hypocrisy for MLB to be doing business with the genocidal communist regime in China while also boycotting the state of Georgia because it requires identification to vote," Sen. Marsha Blackburn (R-Tenn.) told The Epoch Times, adding, "American corporations like MLB better be prepared to defend which values they support."
According to Chinese state media, at least one live MLB game per game day will be featured, the MLB said in a statement with Tencent. At the same time, at least 200 live games will be broadcast as well as on-demand offerings made available throughout the season.
Rep. Mary Miller (R-Ill.) expressed similar concerns in an emailed statement, pointing out that American corporations have long been partnering with businesses in communist China.
"For years there has been a disturbing trend of major American corporations making deals with communist China at the expense of the American people," Miller told The Epoch Times. "These same companies lecture Americans on how to live their lives, yet they won't acknowledge their own hypocrisy in partnering with regimes that support slavery."
Some have attempted to combat unwitting corporate support of tyranny. Keith Krach, the Under Secretary of State for Economic Growth, Energy and the Environment under the Trump administration, sought to warn American CEOs, university governing boards, and leaders of civil society organizations about the dangers of working with businesses in communist China.
"I wrote three separate letters … reminding them of their moral obligation and fiduciary duty to disclose Chinese holdings and urged them to divest from companies enabling human rights violations," Krach told The Epoch Times.
"If 'corporate responsibility is social responsibility,' no responsible corporation should be financing the CCP's genocide," he added.  
However, he warned that this goes beyond matters of principle. Beijing poses a "real and urgent threat" to America's national security, he said, noting it's long overdue for the West to stop funding the regime.
"For decades, the free world not only looked the other way from communist Chinese crimes, but we financed "China Inc." through our pension funds, university endowments, foundations, mutual funds, and bond portfolios," Krach said. 
"The State Department issued a comprehensive list of more than 1,100 Chinese companies that are either complicit in the Chinese Communist Party's Uyghur genocide and human rights abuses or part of the CCP's Military-Civil Fusion," he added.
April 8 marked the annual Holocaust Remembrance Day, further highlighting the CCP's continuing genocide.
"For the last 76 years, we have committed to 'never again' permit genocide to happen on our watch," Krach said. "But, as the State Department clearly determined, it's happening—right now—in Xinjiang. It's incumbent on all decent countries, companies, and individuals to do everything we can to stop the CCP's genocide of the Uyghurs. When we say, 'Never again,' we must mean it."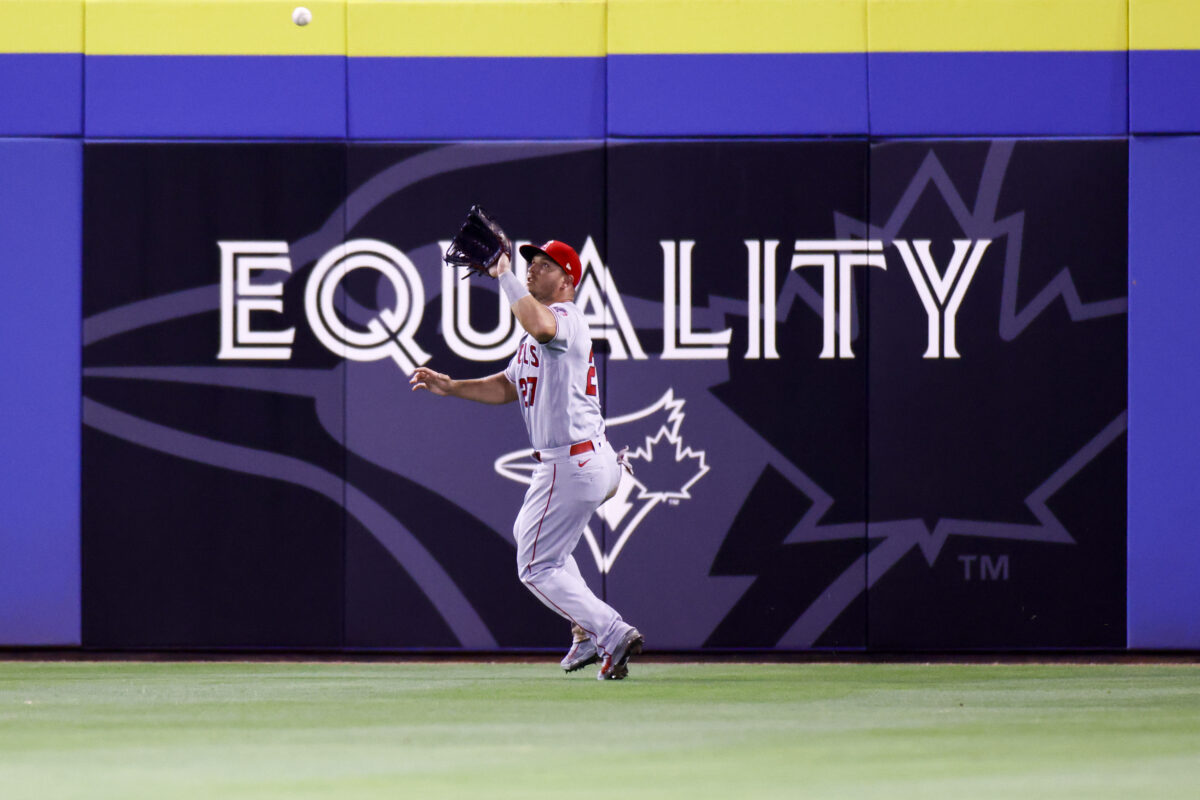 Rep. Jim Banks (R-Ind.), chairman of the Republican Study Committee (RSC) who has made combatting the CCP a key part of the committee's agenda, argued that what people are witnessing now goes beyond mere hypocrisy.
"Woke corporations do the Democrat Party's bidding for the same reason they ignore the Chinese Communist Party's human rights abuses. They're protecting their bottom line," Banks told The Epoch Times. "The MLB isn't hypocritical—it's just dishonest."
"Democrats and the Chinese Communist Party both managed to bully multinationals into embracing their agenda," he added. "It's now up to Republicans to stand up to woke corporations."
Others, like senators Marco Rubio (R-Fla.) and Rand Paul (R-Ky.), took to social media to call out MLB. In an April 2 tweet, Rubio asked why the GOP is still listening to these "woke corporate hypocrites" on taxes, regulations, and anti-trust, while Paul noted in an April 3 post, "Your sports league might be a little too woke if it will freely do business with Communists in China and Cuba, but boycotts a US state that wants people to show an ID to vote." 
The recent outcry over the new election reforms in Georgia, meanwhile, doesn't appear to be warranted. A review of the 98-page bill (pdf) shows that it would slightly restrict access to early voting while expanding it in other ways. Taken in its totality, the bill appears to have a negligible overall effect on how easy it will be to vote in Georgia during the next election.
Most of the criticisms center on the new law purportedly making it harder to vote, allegedly amounting to voter suppression. President Joe Biden called the law "sick," claiming it forces polls to close at 5 p.m., which fact-checkers at the Washington Post gave "Four Pinocchios."
The MLB turning a blind eye to gross human rights violations to do business with the CCP, however, is not an isolated case. Criticism has recently been directed at the International Olympic Committee (IOC), which gave a contract to a Chinese company with an affiliated factory in Xinjiang and that openly advertises its use of Xinjiang cotton, Axios reported on April 6. Human rights organizations have been warning for years of the use of forced labor in the region.
Former Secretary of State Mike Pompeo determined on Jan. 19 that the CCP committed "genocide" and "crimes against humanity" against Uyghur Muslims in the region of Xinjiang. That designation continues under the Biden administration for now.
On the other hand, China is quick to call for boycotts of Western companies. An old statement resurfaced recently from H&M in which the company said it was "deeply concerned" over reports of forced labor in Xinjiang. Other Western brands have made similar statements. This sparked a strong reaction in China, with some online commerce platforms kicking the brands off their sites.
In February, the Biden administration said it was reviewing President Donald Trump's attempted ban of WeChat in America. Tencent is WeChat's parent company and is one of Asia's biggest firms.
The CCP's Corporate Control
More than 7,700 employees at Tencent are members of a Communist Party organization embedded in the company, according to an internal name list obtained by The Epoch Times last year.
Companies operating in China are required to set up Communist Party units within their offices to ensure that their business activities and employees closely follow the CCP's policies.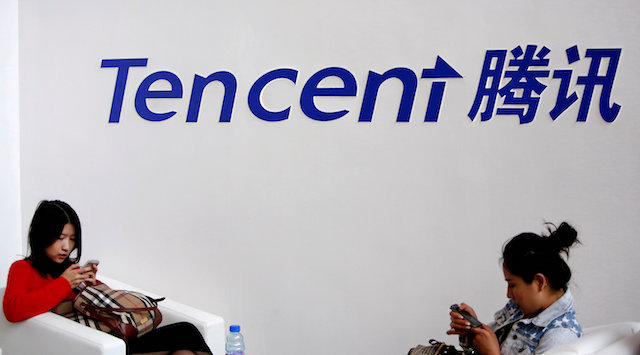 The Party organization's leaders are all top executives at the company, which has smaller Party subunits within many of its departments, according to documents The Epoch Times obtained from a trusted source.
The list is incomplete, so it's unclear exactly how many Party members or committee members are among the company's roughly 54,600 employees. The depth at which the Party committee permeates Tencent reflects the tight control the CCP has over Chinese companies.
Tencent set up its first Communist Party organization in 2005. Chinese media Nanfang Daily quoted the head of the group in 2018, saying that Tencent has established 226 party organizations with a total of 10,962 members. "The goal of our work is to ensure that where the business develops, the Party organization and the Party's work will follow up," the group leader, who was unnamed, said.
Allegiance to the Party begins at the top. Tencent founder and CEO Ma Huateng has publicly voiced his support for Beijing on several occasions. In early June 2018, a photo of Ma wearing a Chinese Civil War-era uniform and octagonal cap during a visit to Yan'an city—known as the CCP's base during the conflict between the CCP and the Nationalist Party—circulated widely online.
Ivan Pentchoukov and Gu Qing-er contributed to this report. 




View original Post