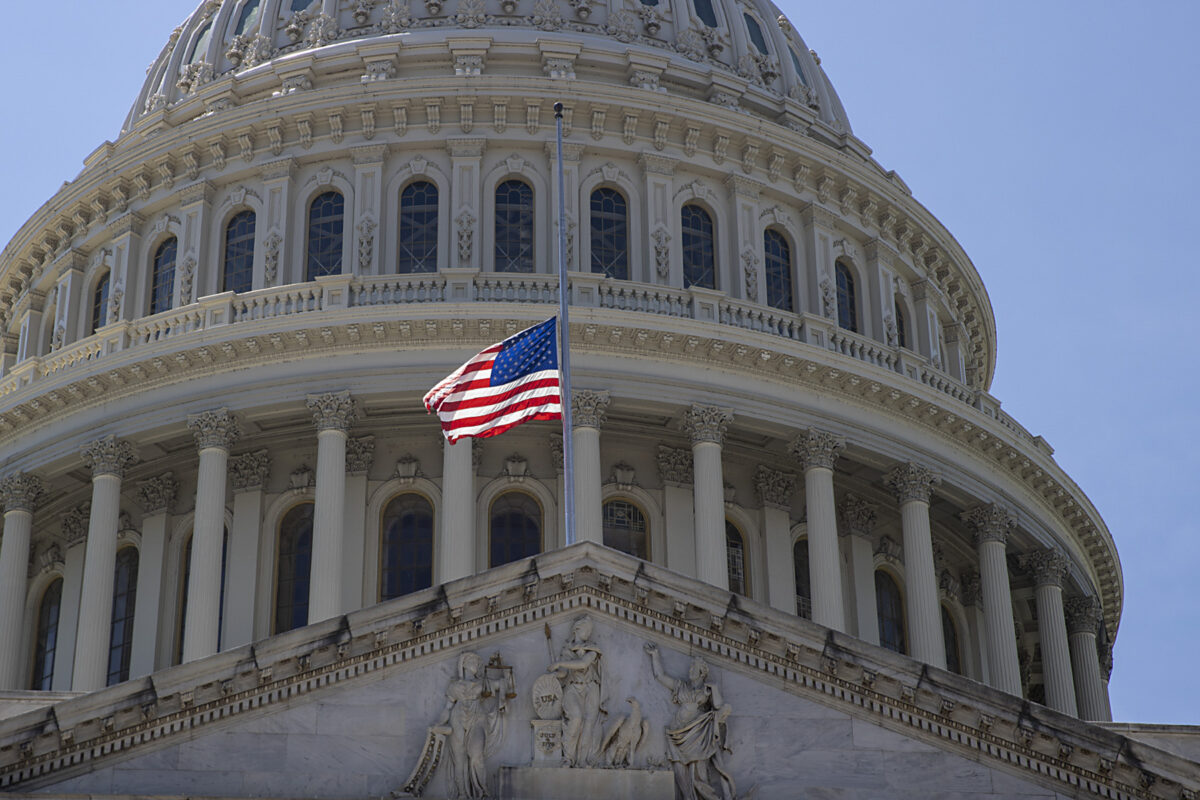 The House of Representatives will vote on whether to make Washington, D.C. a state on Tuesday, April 20, according to the House Committee on Rules.
House Majority Leader Steny Hoyer (D-Md.) previously said that the House would attempt to vote on the bill during the week of April 19, which is next week.
It came after the House Oversight Committee, chaired by Rep. Carolyn Maloney (D-N.Y.), voted to advance the measure—House Resolution 51—earlier this week by a 25–19 vote.
According to the bill, the U.S. capital would be shrunk to include the National Mall, monuments, the White House, Capitol Hill, and other federal buildings. The rest of D.C. would become the 51st state called the "Washington, Douglass Commonwealth."
A similar version of the bill was passed in June of last year but was stalled in the Senate, which was then held by Republicans.
If the House passes the bill next week, it is expected to stall in the 50–50 Senate, namely because Republicans—who comprise the minority—can use the 60-vote filibuster.  Sen. Tom Carper (D-Del.) said in a statement that his Senate counterpart bill, S. 51, has 44 Democratic co-sponsors.
However, Sens. Joe Manchin (D-W.Va.) and Kyrsten Sinema (D-Ariz.) did not sign on to the bill. Both have also signaled they are opposed to eliminating the filibuster.
After the bill's passage in the House Oversight Committee, Maloney said, "Statehood for D.C. is about equality, fairness, and ensuring that the dreams of our Founders are realized despite over 200 years of delayed justice."
But Republicans said that it is a "power grab" by Democrats who are trying to permanently shift the balance in their favor.
"The Democrats are so greedy to permanently tilt the political balance of power in their favor that they have presented us with a laughable D.C. statehood proposal," Rep. Andy Biggs (R-Ariz.) said in a statement.
"For one thing, it is a terrible idea to create a tiny new 'capital district' no larger than a city park that would be completely surrounded by an entirely new state," Biggs added. "What if the government of 'Washington, Douglass Commonwealth' doesn't want to ensure the security of the new capital district? Or to help supply its electricity or plumbing? How could a territory no larger than a few city blocks avoid being coerced into submission?"
Previous critics of making D.C. a new state have said that it would require a new Constitutional amendment. Article I, Section 8 of the Constitution gives Congress power to "exercise exclusive Legislation in all Cases whatsoever, over such District," referring to the capital city. D.C. is defined as a permanent constitutional entity of its own, outside of a state.
Making a Constitutional amendment, however, is no small feat. According to the National Conference for State Legislatures, "Congress must call a convention for proposing amendments upon application of the legislatures of two-thirds of the states (i.e., 34 of 50 states)."
The Epoch Times has reached out to House Committee on Rules' Chairman Jim McGovern's (D-Mass.) office for comment.




View original Post