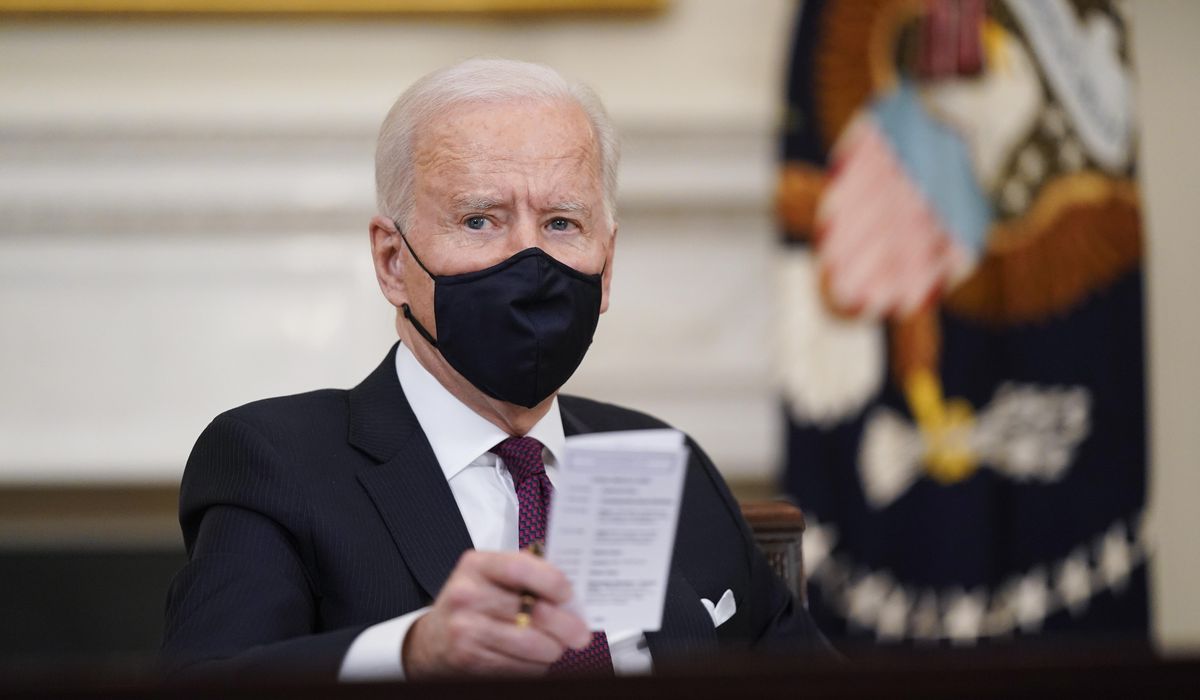 Texas Attorney General Ken Paxton announced a lawsuit Tuesday that asks a federal judge to order the Biden administration to restart the "Remain in Mexico" policy, arguing it would solve the border surge.
Mr. Paxton, a Republican, says the decision to cancel the program, officially known as the Migrant Protection Protocols, was "arbitrary and capricious" and so poorly explained that it violates federal procedural law.
That challenge came a day after Arizona Attorney General Mark Brnovich filed a novel lawsuit arguing the Biden administration's more lax immigration stance has spurred the surge and fostered an environmental disaster, violating the National Environmental Policy Act.
Mr. Brnovich, also a Republican, targeted the end of the MPP, but also cited the decision to halt border wall construction as Biden acts that have encouraged illegal migration, fueling environmental degradation.
"We're not going to sit idly by as the Biden administration ignores real harms to our state resulting from its heavy-handed executive orders," Mr. Brnovich said.
He said Homeland Security should have evaluated its border wall halt and ending MPP from an environmental standpoint before moving ahead with those actions.
Both Mr. Paxton and Mr. Brnovich are already fighting Biden deportation policies in federal court cases. The Texas lawsuit has won an injunction halting the 100-day deportation pause the new administration tried to impose on the first day.
In filing the lawsuits, the GOP attorneys general are following ground trod by Democratic attorneys general over the preceding four years.
California and New York led the way in trying to stop Trump administration immigration policies through the courts, with remarkable success.
They, along with other plaintiffs, stopped the attempt to phase out the DACA program for illegal immigrant "Dreamers," to add a citizenship question to the full 2020 census, and to impose new requirements on legal immigrants to be self-sufficient.




View original Post