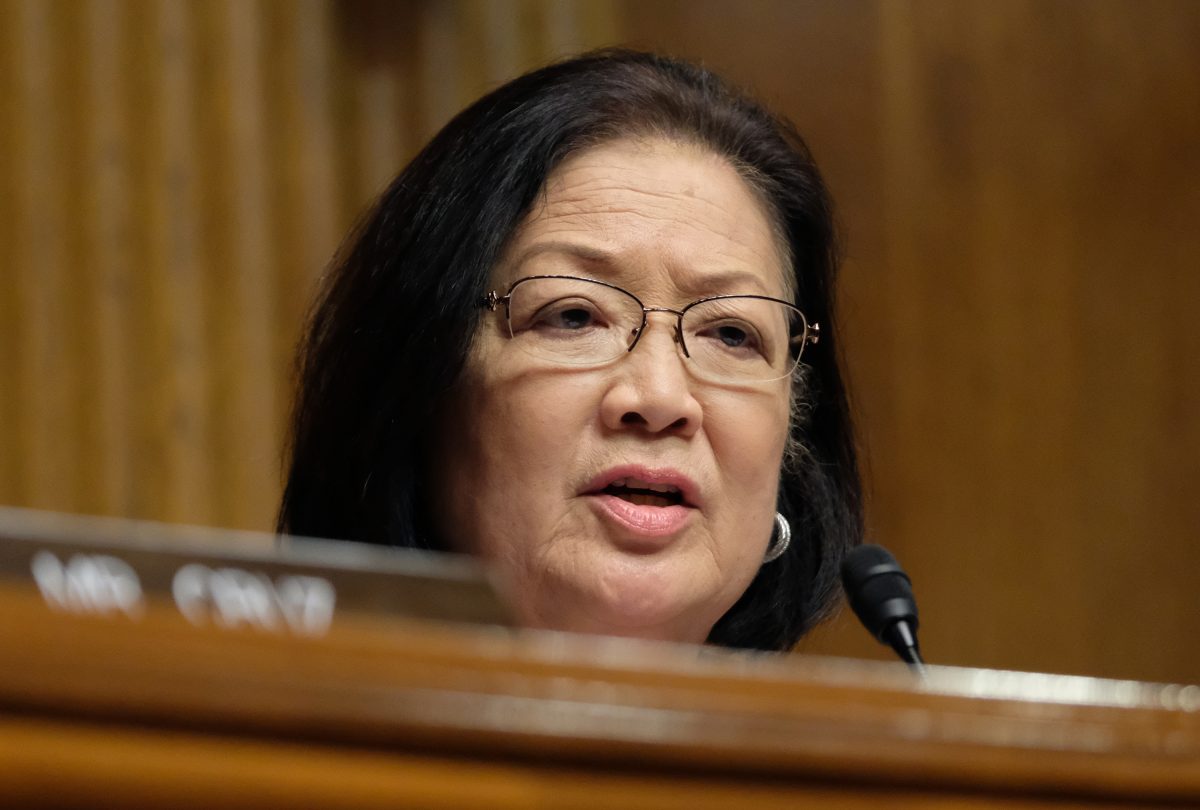 Democrats are calling on Congress to pass hate crime bill that aims to combat crimes that have targeted Asian Americans and Pacific Islanders since the pandemic began.
House Speaker Nancy Pelosi (D-Calif.), Senate Majority Leader Chuck Schumer (D-N.Y.), Sen. Mazie Hirono (D-Hawaii), and Reps. Grace Meng (D-N.Y.) and Andy Kim (D-N.J.) held a press conference on the COVID-19 Hate Crimes Act on Tuesday.
"This week I'm using my power as Majority Leader to make sure the Senate will vote on Senator Hirono's COVID-19 Hate Crimes Act, which my fellow New Yorker representative Meng has sponsored in the House," said Schumer.
"This common-sense legislation will give the Justice Department crucial tools to crack down on the wave of racist violence we have seen against the AAPI community," he said, using an acronym for Asian Americans and Pacific Islanders.
Schumer said he's open to amendments and hopes the bill receives bipartisan support.
"I hope it will be many more than 60, who would oppose this very simple, but necessary legislation," said Schumer.
Hirono said that hate crimes against Asians have increased in every state. The senator's legislation requires the Department of Justice to expedite a "review of COVID-19 hate crimes and reports of COVID-19 hate crimes".
The legislation defines "hate crime" as a "violent crime that is motivated by two things: (1) the actual or perceived characteristic (e.g., race) of any person, and (2) the actual or perceived relationship to the spread of COVID-19 of any person because of that characteristic."
Sens. Chuck Grassley (R-Iowa) and John Cornyn (R-Texas) both told reporters on Tuesday that members in their caucus are eager to consider the bill and would like to have a chance to make amendments.
"We hope we get a chance to amend it," said Grassley.
Other Republicans have come out in support of the legislation.
"As a proud husband of an Asian American woman, I think this discrimination against Asian Americans is a real problem," Senate Minority Leader Mitch McConnell (R-Ky.) said Tuesday. "I'm hoping we will work out an agreement to get on the bill in a normal way, have some amendments and move to final passage."
Sen. Lisa Murkowski (R-Alaska) said she hopes Republicans will join her in supporting the bill.
"I think it's an important issue and one that's worthy of our consideration," she said.
Although Democrats have linked the violence against Asians as racially motivated hate crimes, Wilfred Reilly, assistant professor at Kentucky State University, said the crimes are not all carried out by white supremacists and not all are racially motivated. He cited publicly available information on about 100 attacks on Asians reported in the media in the past 14 months.
"I don't think any of them have turned out to be the work of a kind of white racialist, like someone affiliated with an actively prejudiced group, or even a Proud Boy in a street fight, something like that," he told The Epoch Times, referring to the right-wing group that has engaged in street fights with members of the anarcho-communist Antifa network.
Reilly characterized the attackers as "diverse urban goons, mostly black," though that doesn't mean at least some of the perpetrators weren't biased against Asians.
The suspect was identified as black in over 60 percent of the cases. Another more than 25 percent were white, he said. Black people comprise about 13 percent of the population. White people about 60 percent.
"None of the whites seem to be racists," Reilly said, referring to what could be gleaned from their background, such as their "online association with any racial or radical group." Similar to the black suspects, the white suspects fit the profile of an "urban thug," he said.
Petr Svab contributed to this report.


View original Post