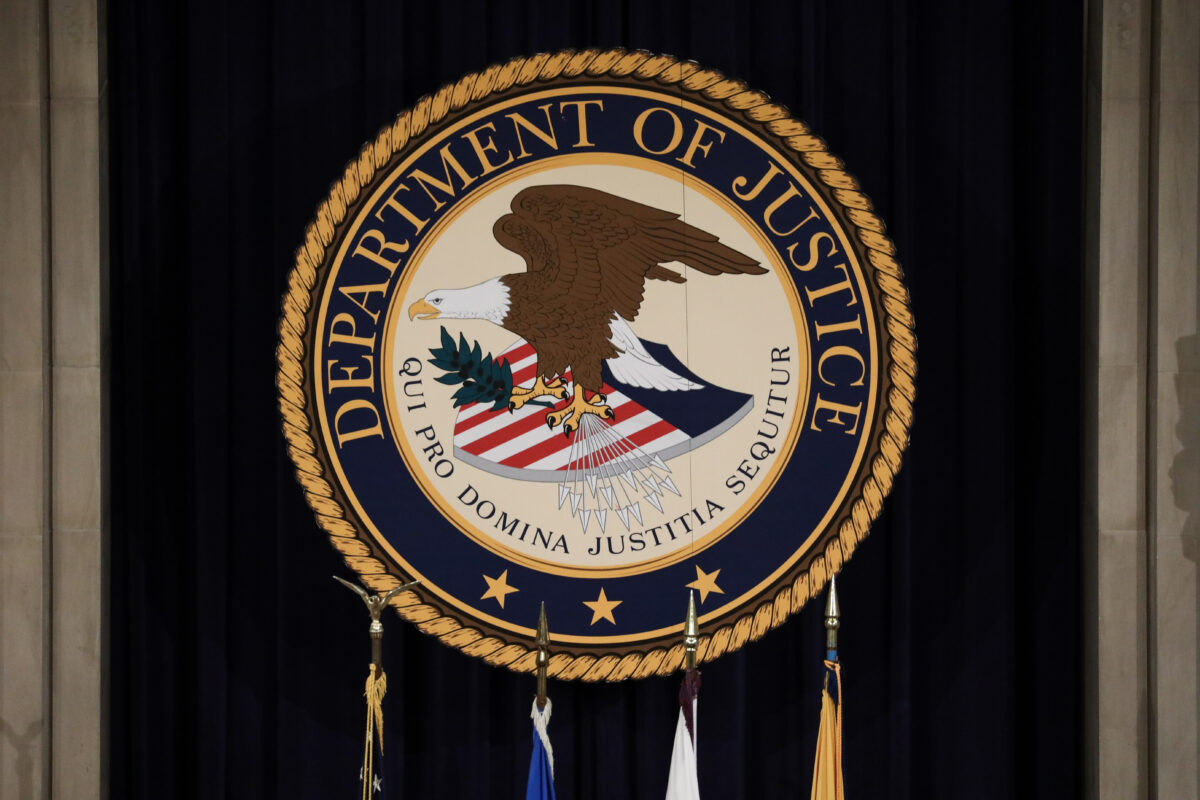 Department of Justice (DOJ) officials have filed only one delinquent student loan collection lawsuit since before 2020 election in a downward trend that began in 2011 when nearly 4,500 cases went to court, a new data analysis shows.
"Despite student loan debt now topping $1.7 trillion, the latest case-by-case court records analyzed by the Transactional Records Access Clearinghouse (TRAC) show that civil suits filed to recover federal student loan debt have become increasingly rare even before pandemic relief provided a collection moratorium," TRAC said in a statement on May 19.
Based at Syracuse University, TRAC regularly files federal Freedom of Information Act (FOIA) requests for DOJ data on a multitude of topics and activities, including among others white collar crime prosecution, immigration court actions, domestic terrorism, and Securities and Exchanges Commission filings.
"There were no suits filed in April 2021, and only one during the first seven months of FY2021 (October 2020-April 2021)," the statement continued. "That case was filed by the federal government in the Northern District of Texas (Dallas) in U.S.A v. Lewallen.
"In fact, there were more cases (three) in which individuals with student debt sued the U.S. Department of Education this fiscal year than when the federal government took individuals to court."
In the year prior to the onset of the CCP Virus pandemic in March 2020, only 261 collection actions were filed by federal officials. That compares to the previous high of 4,335 cases filed during 2011 under President Barack Obama, following the Great Recession of 2008, according to TRAC.
The downward trend in such filings was reflected in the following year's total of 2,600 cases and the annual total has decreased every year since 2012.
The analysis examined 22,645 cases by DOJ from October 2007 through April 2021. Three federal judicial districts represented nearly half of all the cases filed nationwide.
"Almost one out of four (22 percent) were filed in the Central District of California (Los Angeles). There, a total of 4,930 cases have been filed during this entire period," TRAC said.
"In addition to California Central, [these included] the Eastern District of Michigan (Detroit), with 3,043 such suits, and the Southern District of Texas (Houston), where 2,956 cases were filed.
"Relative to the size of the population, the Eastern District of Michigan led the nation on this litigation, with over six times the national average, and nearly twice the Central District of California's rate of student loan recovery lawsuits. The Southern District of Texas was in second place relative to its population size, with four times the national average."
The Eastern District of Texas (Tyler) and the State of Vermont showed the fewest cases filed during the period examined by TRAC, with only seven filed.
Two suits regarding student loan debt recovery have been filed in 2021 against the Department of Education, with one in the Central District of California and one in the Southern District of Ohio.
President Joe Biden, like all of his rivals for the Democratic presidential nomination, said during the 2020 campaign that he favored student loan debt cancellation, but more recently has said he supports limiting such action to no more than $10,000 in forgiveness.
Senate Majority Leader Chuck Schumer (D-N.Y.), Sen. Elizabeth Warren (D-Mass.) and a group of House Democrats that included Rep. Ilhan Omar of Minnesota introduced a resolution in February calling on Biden to issue an executive order cancelling up to $50,000 in student loan indebtedness.
Biden's Secretary of Education, Miguel Cardona, recently appointed former Consumer Financial Protection Bureau Director Richard Cordray as Chief Operating Officer of the Department of Education's federal Student Aid Office.
Under Cordray, the CFPB filed suit in 2017 against Navient, a major student loan servicer, claiming it "created obstacles to repayment by providing bad information, processing payments incorrectly, and failing to act when borrowers complained."
Navient, which denied the government's claims in the federal suit and in related actions filed by state attorneys general, serviced more than six million student loan accounts and was the largest such company in the country.
Federal District Court Judge Robert Mariani rejected Navient's motion to dismiss the CFPB suit in a January 2021 decision.
Congressional correspondent Mark Tapscott may be reached at [email protected]


View original Post