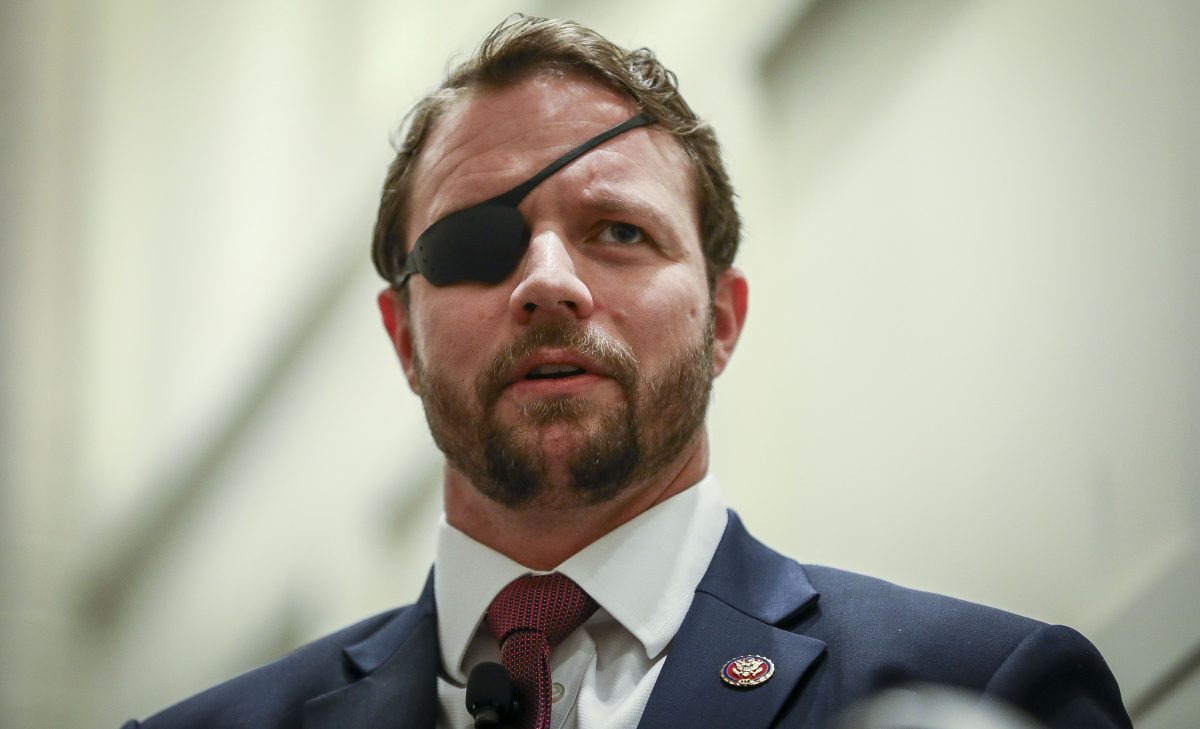 Rep. Dan Crenshaw (R-Texas) said that he underwent emergency eye surgery on Friday and will be "off the grid" for the next few weeks as he recovers from the operation.
Crenshaw, a Navy veteran who lost his right eye and suffered damage to his left eye while serving in Afghanistan, said he underwent surgery for a detached retina in his left eye after he noticed some dark blurry spots in his vision earlier in the week.
His left eye sustained extensive damaged after an improvised explosive device (IED) exploded during his deployment in 2012. The blast caused a cataract, excessive tissue damage, and extensive damage to his retina.
"This is a terrifying prognosis for someone with one eye, and the nature of the injuries that I sustained in Afghanistan. Anyone who knows the history of my injuries knows that I don't have a 'good eye,' but half a good eye," the Texas House member said in a statement following the surgery, which took place at Michael E. DeBakey VA Medical Center in Houston. "The surgery went well, but I will be effectively blind for about a month."
He said doctors installed a gas bubble in his eye, which acts as a bandage for his retina. "This means I have to be face-down for the next week or so, unable to see anything," he added.
Crenshaw's offices will still operate during this time but the lawmaker will not be active as he recovers.
Several of his colleagues have sent him well wishes. "Freedom isn't free—it's built on the sacrifice of our service men and women like my friend, Dan Crenshaw. Please join me in praying for his speedy and full recovery," Rep. Jodey Arrington (R-Texas) said in a statement.
"Wishing you a full and speedy recovery. Prayers to you, Tara and family. Let me know if I or my staff can assist in any way. God Bless," Rep Sylvia Garcia (D-Texas) said.
Crenshaw was reelected in November for Texas's 2nd Congressional District.
Considered a rising star in the Republican party, Crenshaw had not previously served in elected office before running in 2018. He retired as lieutenant commander in the U.S. Navy in 2016 and had served ten years in the Navy SEAL teams, according to his campaign biography.
Bowen Xiao contributed to this report.




View original Post