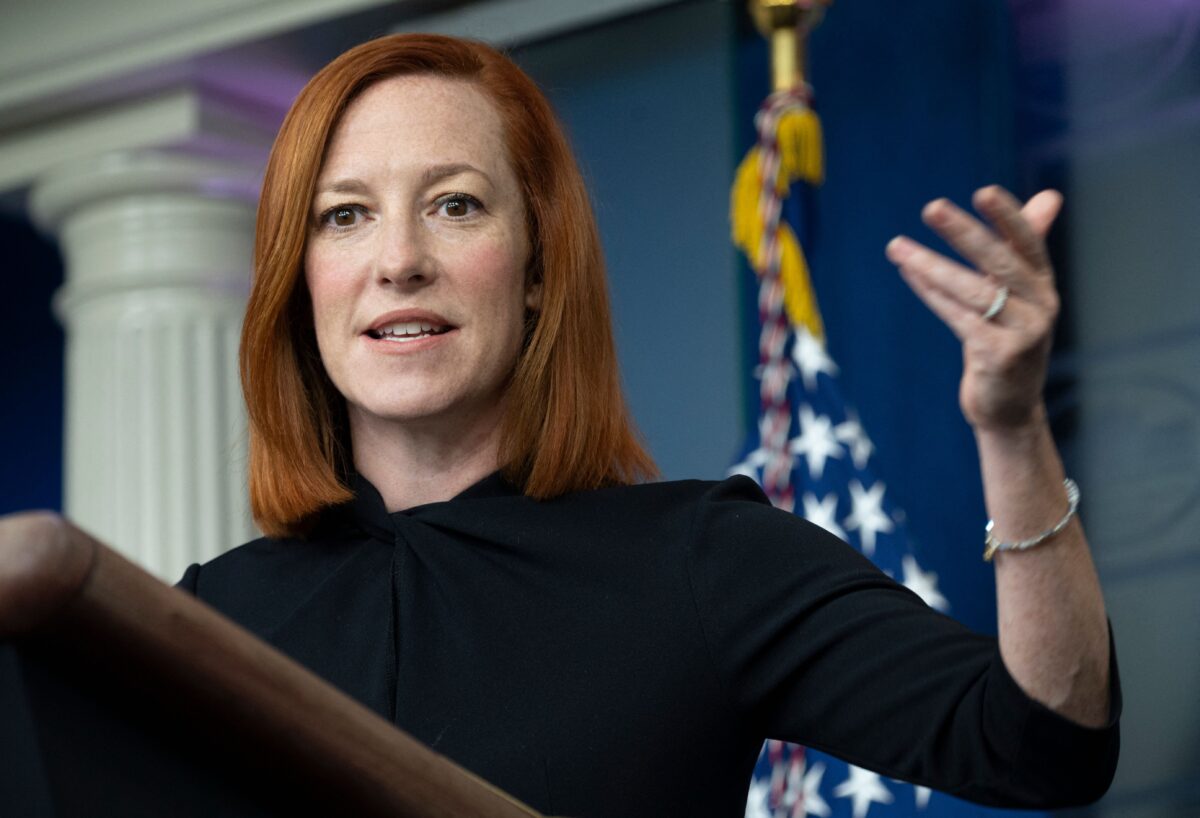 White House Press Secretary Jen Psaki said Friday that Congress needs to act to end immunity to gun manufacturers and restrict so-called "assault weapons," coming after a shooting in Indianapolis on Thursday.
"Like all of you, we're horrified by the shooting," Psaki told a White House briefing. "We can't afford to wait as innocent lives are taken … There's more we can do and must do."
She added that the Senate should take up and pass three bills passed by the House of Representatives to strengthen background checks, and Congress should act to end immunity for gun manufacturers and deal with "assault weapons."
Last week, President Joe Biden said that he would revoke immunity for gun manufacturers and make it a top priority.
"The only industry in America, billion-dollar industry, that can't be sued, exempt from being sued, are gun manufacturers," Biden said during a White House speech. "Imagine how different it would be had that same exemption been available to tobacco companies, who knew and lied about the danger they were causing" deaths from cancer, Biden added.
In 2005, Congress passed the Protection of Lawful Commerce in Arms Act, which gave manufacturers some immunity from victims of shootings.
Psaki previously said Congress should reintroduce prior bills that sought to repeal the Protection of Lawful Commerce in Arms Act. A Pennsylvania court in September ruled that the act violated the Constitution's Tenth Amendment, but didn't affect the law at the federal level.
Gun Owners of America, a Second Amendment-rights group, said that previous, similar proposals are attempts "to hold these legitimate businesses liable for the abuse of their lawful products by criminals."
"Their ultimate goal: to ban guns (or make them prohibitively expensive) by suing into bankruptcy those who legally produced and sold them," it said.
The Epoch Times has contacted Gun Owners of America for comment.
Psaki's remarks come as several states and jurisdictions proclaimed they will not enforce any new federal gun laws.
Nebraska Gov. Pete Ricketts signed a proclamation on April 15 that designates his state as a "Second Amendment Sanctuary State," reaffirming the state's support for gun rights.
"Nebraska has always been a state that has supported our Second Amendment rights," Ricketts said, according to a video of the signing event. "As a symbol of that support, I am signing a proclamation declaring Nebraska a Second Amendment Sanctuary State, and with my signature, it will become official."
Reuters contributed to this report.


View original Post