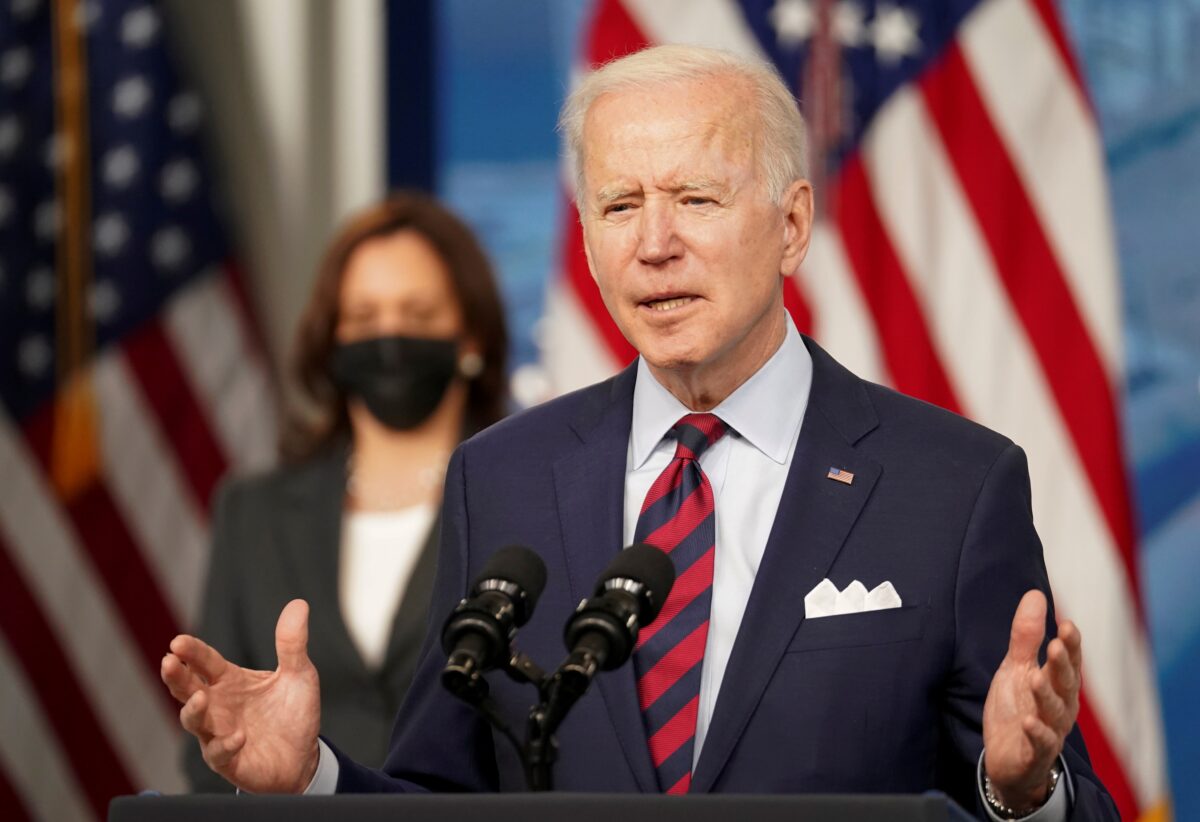 President Joe Biden on Tuesday accepted an invitation from House Speaker Nancy Pelosi (D-Calif.) to address a joint session of Congress on April 28.
"The President has accepted the invitation of the Speaker of the House to address a Joint Session of Congress on April 28, the night before his 100th day in office," the White House said in a statement.
Pelosi had publicized her invitation to Biden hours earlier.
"Nearly 100 days ago, when you took the oath of office, you pledged in a spirit of great hope that 'Help Is On The Way.' Now, because of your historic and transformative leadership, Help Is Here!" Pelosi wrote in a letter to Biden.
"In that spirit, I am writing to invite you to address a Joint Session of Congress on Wednesday, April 28, to share your vision for addressing the challenges and opportunities of this historic moment."
Biden has face criticism for delaying his first address in contrast to his predecessors. President Donald Trump delivered his first speech to Congress on February 28, roughly two months earlier than Biden.
Presidents usually use their first address to celebrate their early accomplishments and chart a course for their administration for the years ahead. Biden is likely to celebrate the passage of the pandemic stimulus bill, which cleared the Senate without the support of a single Republican. The president will also likely the torrent of executive actions he took in the early days of his term.
The early actions included the reversal of more than a dozen key border and immigration policies of the Trump administration. The reversals triggered a flood of illegal immigrants at a pace unseen in decades.
Biden will also promote the $2.3 trillion infrastructure package he unveiled earlier this month. Republicans have blasted both the pandemic relief bill and the infrastructure proposal as having little to do with either the pandemic or infrastructure.
Traditionally all members of Congress and guests gather for a joint session in the House, the larger of the two chambers. However, the address is likely to look different this year due to the CCP (Chinese Communist Party) virus pandemic.
Social distancing restrictions have been in place during the pandemic that require House lawmakers to conduct floor votes and other business in smaller groups, rather than convening hundreds in the chamber at once. Masks are required and the public visitors galleries, usually filled for such an event, have been closed during most of the pandemic.
Presidents don't deliver a State of the Union address to Congress until their second year in office.
The Associated Press contributed to this report.


View original Post