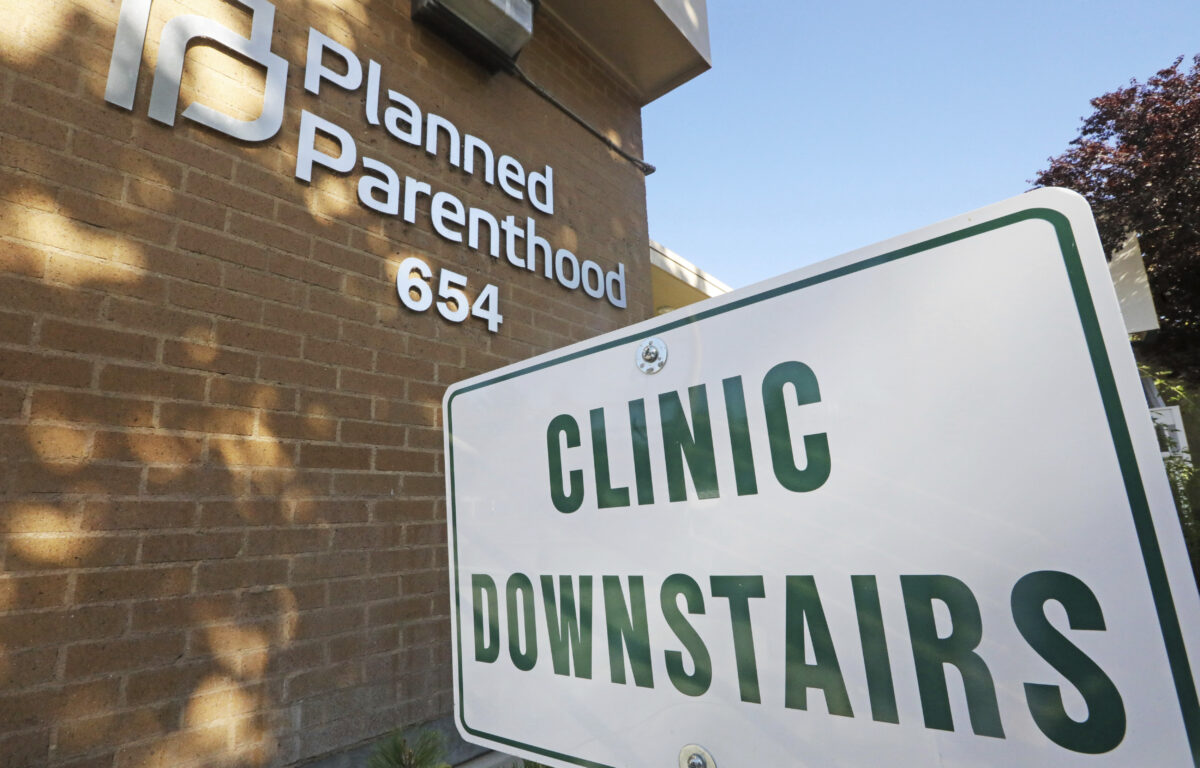 The Biden administration on Wednesday began to undo a Trump-era ban on clinics referring women for abortions.
The proposed rule from the Department of Health and Human Services (HHS) follows through on President Joe Biden's campaign promise to reverse his predecessor's family planning policy. But the Biden administration stopped short of immediately suspending the Trump regulation, which went into effect in 2019.
Known as Title X, the federal family planning program has been in place for 50 years. It makes available about $286 million annually in grants that support clinics serving mainly low-income women.
Though by law federal family planning money could not be used to pay for abortions, religious conservatives long regarded the program as a form of indirect subsidy to Planned Parenthood, the nation's largest provider of abortions.
Besides banning abortion referrals, the administration of former President Donald Trump required federally funded clinics to financially and physically separate themselves from facilities that provide abortions. Abortion counseling was designated as an optional instead of a standard practice, and limits were placed on which staff members could discuss abortion with patients, among other requirements.
HHS said its proposed rule reversal will restore the program to how it ran under former President Barack Obama, when clinics were able to refer women seeking abortions to a provider.
The rule reversal on family planning clinics is proceeding alongside litigation over the Trump administration policy, now before the Supreme Court. In that case, the justices agreed to hear a challenge to the rules Biden is now trying to unravel. The Biden administration and medical groups that filed the challenge are asking the court to dismiss the case, but Republican state attorneys general want to proceed. The court has yet to say what it will do.
The Associated Press contributed to this report


View original Post