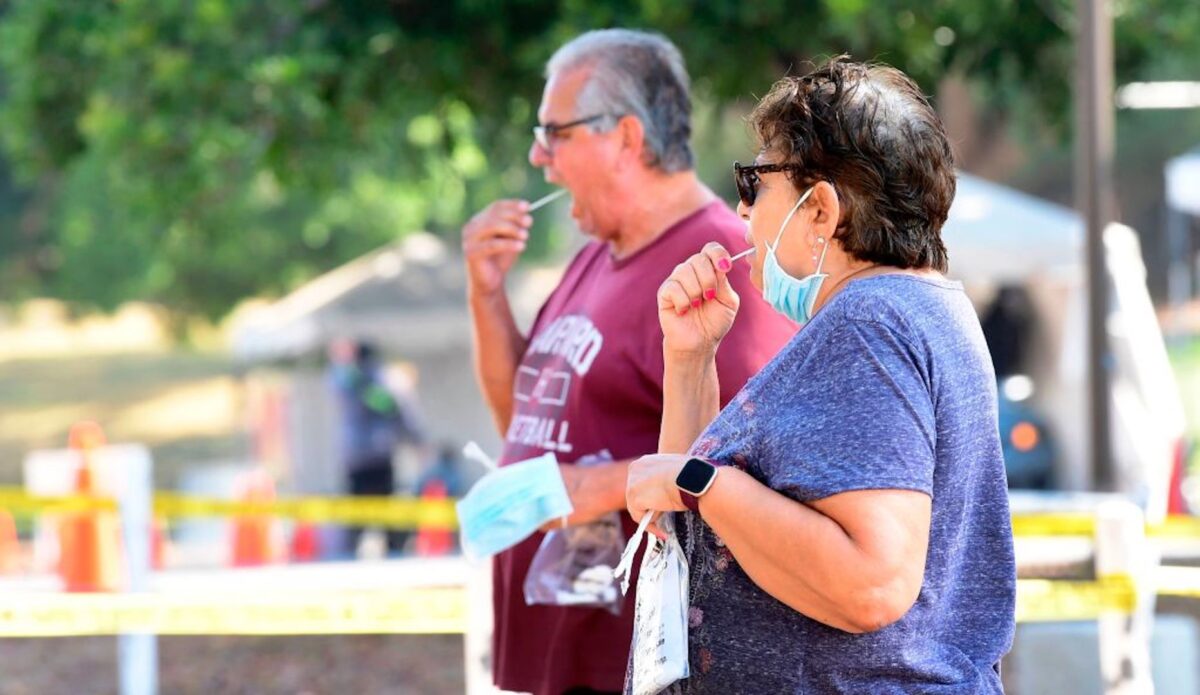 The Biden administration announced Friday that it is giving states $1.7 billion to track variants of the CCP (Chinese Communist Party) virus, the pathogen that causes COVID-19.
A White House said in a statement that the money will come from funds allocated under the American Rescue Plan, with the aim of helping the Centers for Disease Control and Prevention (CDC) and state authorities to "monitor, track, and defeat emerging variants that are currently threatening pockets of the country."
Prompting the move is the spread of "new and potentially dangerous strains" of the CCP virus, which now make up roughly half of all infections in the United States, the White House said.
The bulk of the money—$1 billion—will fund a scale-up of genomic sequencing efforts, which serve to detect virus mutations. Specifically, it will help ramp up the collection of CCP virus specimens, their sequencing, and the distribution of the resultant data.
The White House said that in early February, labs nationwide were sequencing around 8,000 strains per week. The Biden administration allocated $200 million to expand those efforts to 29,000 samples per week.
"Thanks to today's funding from the American Rescue Plan, states and the CDC will expand that even further and, importantly, provide states with more resources to expand their own efforts to increase geographic coverage of sequencing to better detect emerging threats like variants," the White House said.
Another $400 million has been earmarked to boost innovation in the area of disease control by establishing six new Centers of Excellence in Genomic Epidemiology.
"These centers of excellence will operate as partnerships between state health departments and academic institutions, and today's funding will fuel cutting-edge research into genomic epidemiology," the White House said, with areas of focus for these partnerships to include genomic surveillance tools to better track pathogens.
Some $300 million will be allocated to the establishment and support of a National Bioinformatics Infrastructure, aiming to combine complex computing methods and bioinformatics expertise to better understand how pathogens mutate and spread.
"This investment will support bioinformatics throughout the U.S. public health system, creating a unified system for sharing and analyzing sequence data in a way that protects privacy but allows more informed decisionmaking," the White House said.
Part of the apportionment will also go towards training, with the aim of increasing sequencing in clinical settings.
The first tranche of funding will be distributed in early May, apportioned roughly according to state size, with California (less Los Angeles County) set to receive just over $17 million, followed by Texas (less Houston), with $15.5 million, and Florida, with $12.7 million.
CDC Director Dr. Rochelle Walensky said at a news briefing last week that the prevalence of "variants of concern" is increasing nationwide, and that a UK variant known as B.1.1.7 "is now the most common lineage circulating in the United States."
The emergence of CCP virus mutations has fueled concerns of another surge.


View original Post