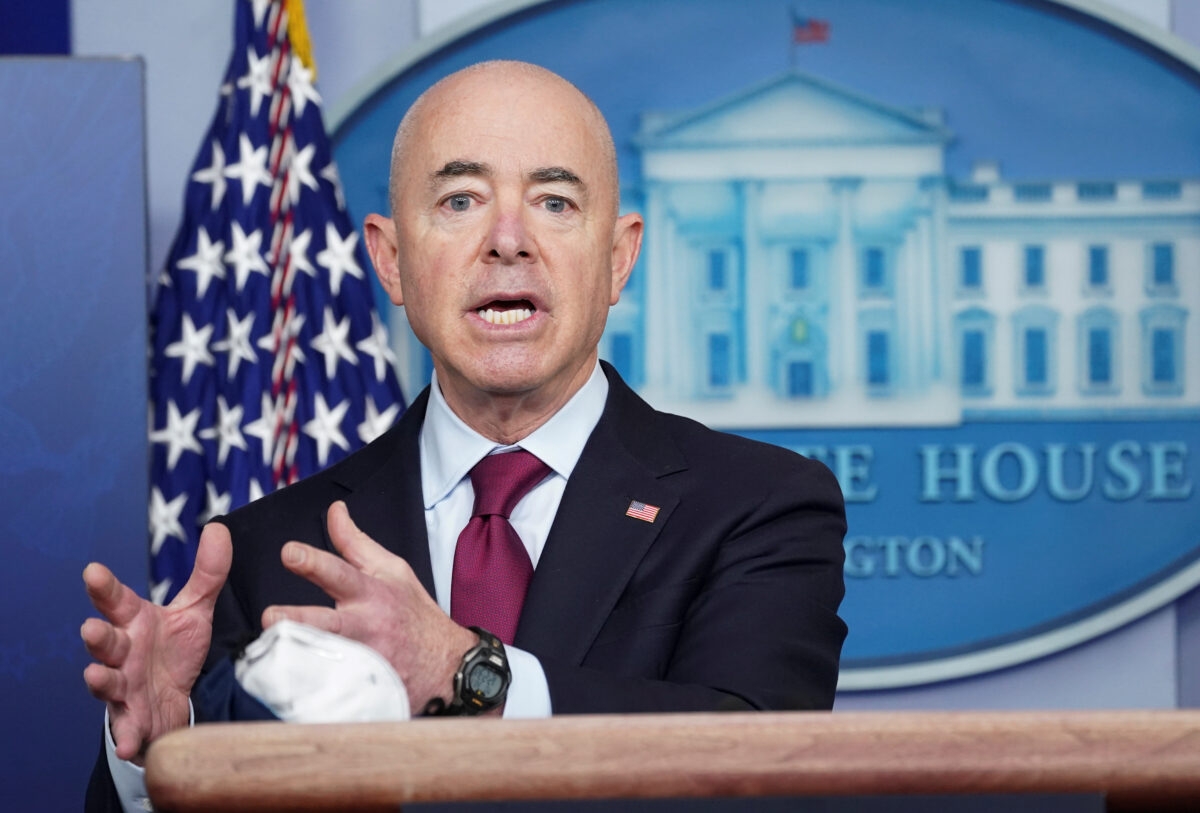 The Biden administration announced that it will offer 22,000 extra seasonal guest worker visas to employers "likely to suffer irreparable harm" to their businesses without such employees, with 6,000 visas reserved for people from Guatemala, Honduras, and El Salvador, in a bid to "expand lawful pathways for opportunity in the United States."
The Department of Homeland Security (DHS) said in a press release on April 20 that it's taking the action in light of increased labor demand and "to ensure that American businesses are equipped with the resources needed to recover successfully and contribute to the economic health of local communities."
The DHS said American employers who rely on guest workers told officials during a recent engagement that there's an urgent need for supplemental, temporary guest workers for this fiscal year. The additional visas are over and above the 66,000 H-2B visas the government makes available each year to seasonal employers in non-agricultural sectors.
"Businesses across the country, despite attempts at recruitment and hiring of U.S. workers, report critical vacancies," the DHS said. "This leaves already vulnerable businesses in danger of significant potential revenue loss."
The agency said that only employers who attest that they're "likely to suffer irreparable harm" if they don't receive workers under the cap increase will qualify for the visas. Employers will have to certify that they unsuccessfully tried to hire U.S. workers for the positions and that employing guest workers won't depress the wages of American workers.
"The H-2B program is designed to help U.S. employers fill temporary seasonal jobs, while safeguarding the livelihoods of American workers," DHS Secretary Alejandro Mayorkas said in a statement. "This supplemental increase also demonstrates DHS's commitment to expanding lawful pathways for opportunity in the United States to individuals from the Northern Triangle."
The visa carve-out for the so-called Northern Triangle countries, which are the primary source of illegal immigration to the United States, is prompted by President Joe Biden's executive order that seeks to expand "pathways through which individuals facing difficult or dangerous conditions in their home countries can find stability and safety in receiving countries throughout the region, not only through asylum and refugee resettlement, but also through labor and other non-protection-related programs."
The additional 22,000 H-2B visas will be made available to employers in the current fiscal year, which ends on Sept. 30, with the expansion taking effect in the coming months by means of a temporary final rule in the Federal Register, DHS said.
The move was cheered by some business interests but opposed by those who argue that the jobs belong to Americans and that the guest worker program drives down wages for U.S. workers.
New American Economy, an immigration research and advocacy nonprofit based in New York City, hailed the move in a tweet, but said that "for many in industries like fisheries, landscapers, and resorts, it's still not enough."
Numbers USA, a self-described "immigration-reduction organization," denounced the move in a tweet: "These guest worker visas will result in the displacement of American workers and will depress wages in H-2B occupations."
"These jobs are ones that can not be off-shored and so the H-2B visa serves as a way for employers to drive wages and working conditions down in the United States by importing workers from abroad," Numbers USA wrote in a policy note, which pushed back against the argument that H-2B visas let employers fill jobs that Americans won't do.
"Corporate lobbyists who call for more foreign workers ignore Americans who are out of work, even disparage them as lazy or otherwise unworthy of being given a chance to earn a living in their own country. When employers say there are 'jobs Americans won't do' these claims must be challenged, and an answer demanded as to which Americans they are referring.
"Ignoring the existence of millions of unemployed Americans, or denigrating them as unfit to work, is not only costly but harmful to our social fabric."
The Cato Institute, a libertarian think tank, said in a statement that the cap increase "is far lower than the demand for visas, and it will cause many businesses to have unfilled positions," while calling on U.S. Citizenship and Immigration Services to propose a permanent rule governing supplemental cap increases, complaining that the agency's current temporary rules impose "unnecessary uncertainty on businesses seeking to hire workers legally" and suffer from a lack of transparency in determining the caps.




View original Post