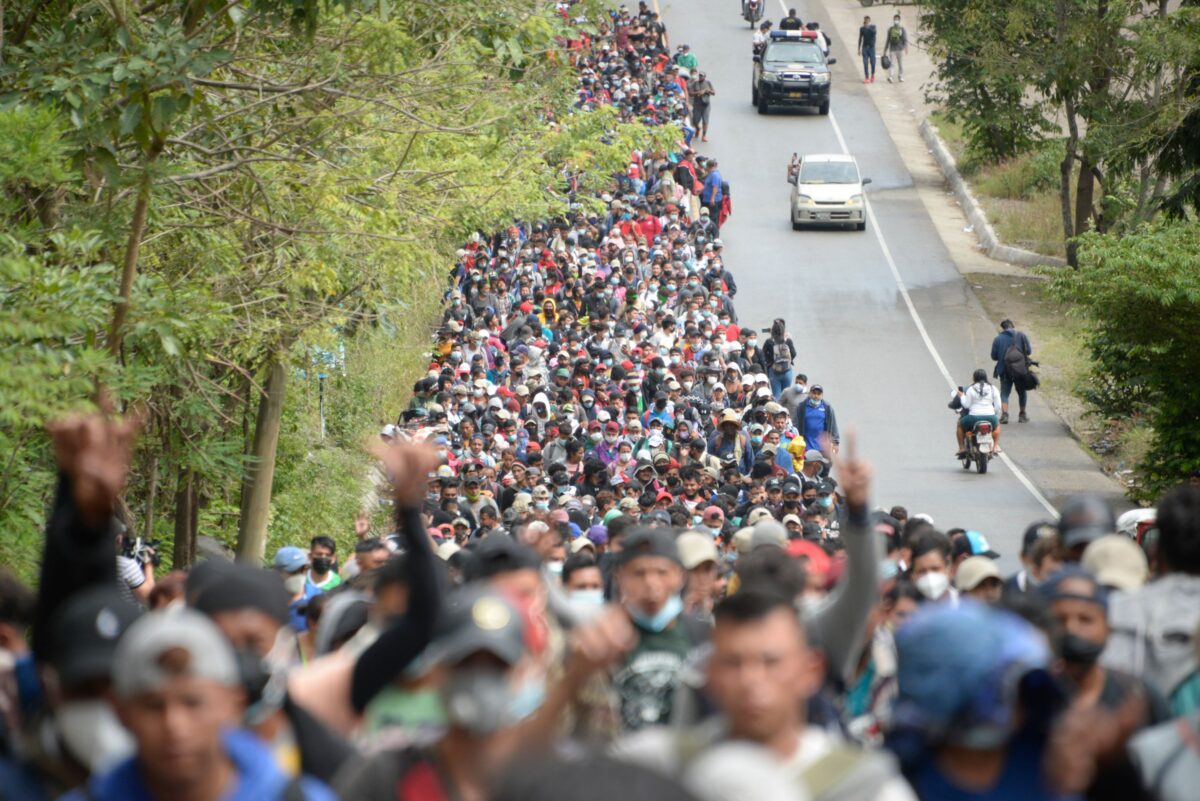 The Biden administration is considering sending cash to Central American countries to alleviate economic problems that motivate their citizens to leave for the United States.
Alongside the conditional cash transfer program, they are also considering sending CCP (Chinese Communist Party) virus vaccines to those countries, the White House's southern border coordinator Roberta Jacobson told Reuters.
She didn't specify which entity would be potentially obtaining the cash, but the program in consideration is aimed at people from Guatemala, Honduras, and El Salvador, which make up for the vast majority of illegal immigration presently occurring at the border.
"We're looking at all of the productive options to address both the economic reasons people may be migrating, as well as the protection and security reasons," said the White House official.
CBP released an Operational Update on Thursday which stated that more than 172,000 illegal immigrants were apprehended in March along the Southwest border.
Jacobson didn't explain to Reuters how exactly the program would function but said that they won't be handing out checks to people.
"The one thing I can promise you is the U.S. government isn't going to be handing out money or checks to people," Jacobson, who announced she will be leaving the White House at the end of the month, said.
On Friday, top Rep. Kevin McCarthy (R-Calif.) disapproved of the idea of cash transfers.
"It's insulting to the millions of Americans who are out of work or facing despair in our country," said McCarthy.
An anonymous border patrol agent who claims to have been working in Customs and Border Patrol (CBP) for over ten years spoke out about leaked administration documents obtained by Project Veritas.
The Department of Homeland Security (DHS) documents, according to the non-profit journalist group, say that "criminal aliens with sex-related offenses are attempting to re-enter the United States in record numbers during the COVID-19 pandemic."
The anonymous insider said that the documents, labeled "unclassified//law enforcement sensitive," are not supposed to be shown to the public. One of them dated March 24, 2021, has the header "Border Intelligence Daily" and reads "Public Safety: FY 2021 Sex Offender Encounters by U.S. Border Patrol Reach Five Year High."
The leaked document reads that there have been 214 sex offender encounters, or arrests, from October 2020 to February 2021, compared to the yearly total of 154 during the previous fiscal year.
The insider said the report is accurate and even "possibly underreported" because sometimes criminal backgrounds go undiscovered.
"I would probably say they're underreported," the insider said. "All the records of the criminal aliens and sex offenders that we arrest now, they all have been previously deported from the United States for committing these crimes in the United States."
The Epoch Times reached out to DHS for comment on the accuracy of the documents.


View original Post