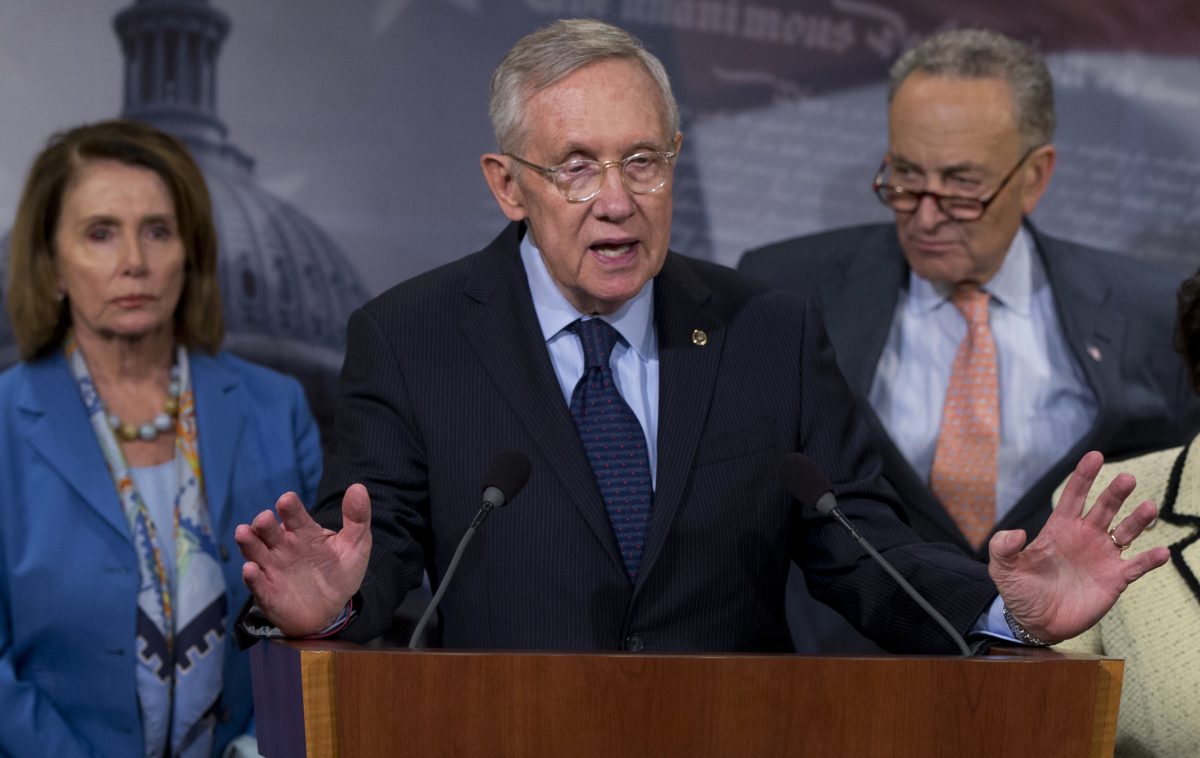 Former Democratic Senate Majority Leader Harry Reid warned President Joe Biden against packing the Supreme Court with more justices after the White House released a plan to create a commission that will look into making changes to the court.
"We should be very, very careful in doing so. I have no problem with the commission, but I think that the commission is going to come back and disappoint a lot of people because I think they're going to come back and say, we should just kind of leave it alone," Reid told CNN last week.
Biden's order will form "the Presidential Commission on the Supreme Court of the United States, comprised of a bipartisan group of experts on the Court and the Court reform debate," according to the statement from the White House on Friday. Other than possibly expanding the court, the commission said it would focus on term limits for justices.
But Reid added that he believes "it would be inappropriate at this time after that long history we've had in the country [to] have term limits for judges. I think that we better be very, very careful in saying that we need to expand the Supreme Court. I think we better be very, very, careful."
Biden's commission will be led by two former Obama administration officials, including Bob Bauer, who wrote an opinion article years ago about introducing term limits on justices.
For his part, Reid's Democratic majority ended the filibuster for judicial nominees under former President Barack Obama years ago, which received blowback and warnings from Senate GOP Leader Mitch McConnell (R-Ky.), who then moved to confirm hundreds of judges under then-President Donald Trump's administration. Trump then nominated three conservative-leaning judges to the Supreme Court.
Court-packing also received criticism from Justice Stephen Breyer, a member of the liberal wing of the court, who said the move would erode the public trust in the Supreme Court as an institution.
"Put abstractly, the Court's power, like that of any tribunal, must depend upon the public's willingness to respect its decisions, even those with which they disagree and even when they believe a decision seriously mistaken," he said last week. "If the public sees judges as 'politicians in robes,' its confidence in the courts, and in the rule of law itself, can only diminish, diminishing the Court's power, including its power to act as a 'check' on the other branches," he said.
Reid, meanwhile, retired from the Senate in 2017 after a 30-year career in the upper chamber. He was succeeded by Senate Majority Leader Chuck Schumer (D-N.Y.), who said that "nothing is off the table" when it comes to changes to the Supreme Court.
Calls to expand the court increased dramatically after former Justice Ruth Bader Ginsburg's death last fall and as Trump was able to confirm judge Amy Coney Barrett as a Supreme Court justice.




View original Post