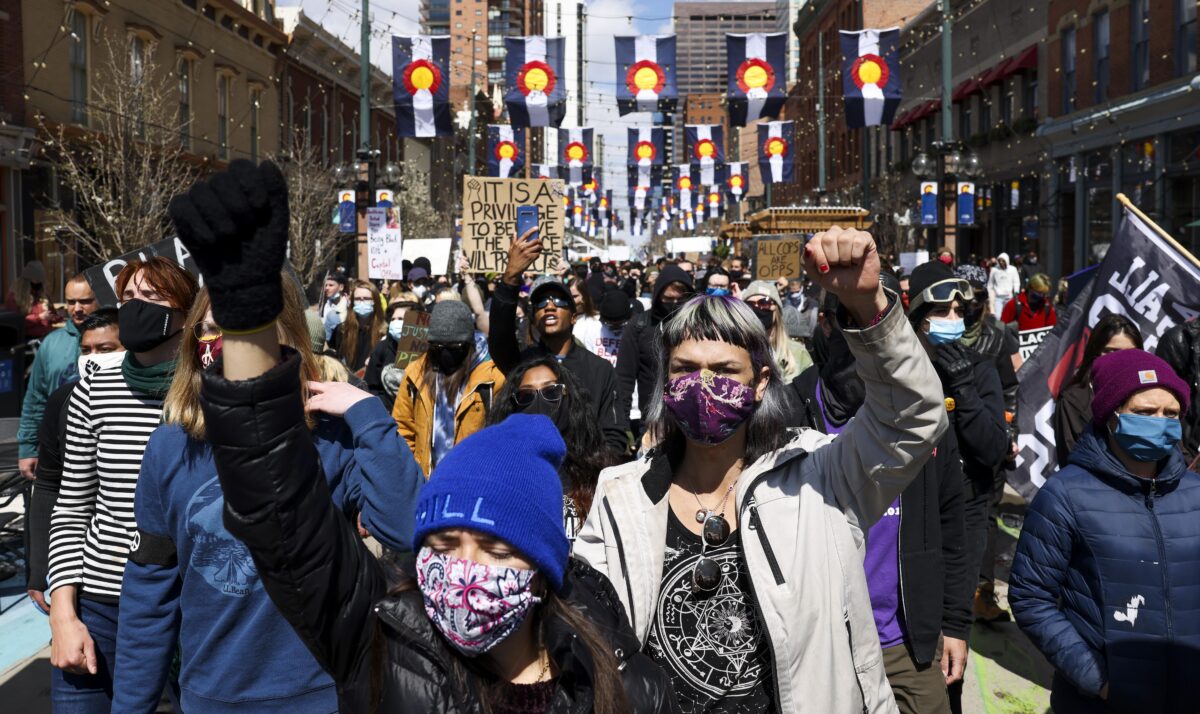 Americans had trouble picking the right answer on several politically salient topics, a poll of likely voters shows. Supporters of President Joe Biden were wrong more often than those who disapprove of the president, although on no question did a majority of respondents answer correctly.
Fewer than one in five of those approving of Biden correctly approximated the current national debt by picking the right $10 trillion range. About two in five of those who disapprove of the president picked the closest answer ($20 trillion to $30 trillion), according to forthcoming results of the Rasmussen/Heartland Institute poll obtained by The Epoch Times.
The national debt was about $28 trillion as of mid-April.
When asked about the extent of health insurance coverage, only about 5 percent of Biden supporters picked the right answer—that less than 10 percent of Americans were uninsured in 2019 before the COVID-19 pandemic. About 20 percent of Biden opponents chose correctly.
As of 2019, about 29 million Americans lacked health coverage, which was less than 9 percent of the population. The number rose to about 31 million in 2020, according to estimates by the Congressional Budgeting Office (CBO).
When asked about fatal police shootings of unarmed black men, fewer than one in four Biden supporters correctly answered that less than 50 cases occurred last year. The exact number was 26, according to a tally kept by The Washington Post. About two-thirds of those who disapprove of Biden picked the right answer.
A majority of Biden opponents, however, overestimated how many white Americans were shot dead by police. Less than a third said it was fewer than 50, which is correct as the actual number was 37. Biden supporters fared better on the question, but still only about two in five answered correctly.
Most Biden opponents also underestimated how many rifle homicides occur each year in America. Only about 14 percent picked the right option of 100–500. While a majority of Biden supporters also got it wrong, fewer did, with about 30 percent giving the right answer.
When it came to what the top marginal income tax is, about one in four Biden supporters picked the right answer. Among those opposing Biden, close to 40 percent chose correctly.
The top tax bracket is currently 37 percent, down from more than 39 percent before President Donald Trump's 2017 tax reform.
People who picked CNN, MSNBC, NBC, ABC, or CBS as their favorite cable or broadcast news source were less likely to choose the right answers than those picking Fox News or "another" network. People who said they were getting their news primarily from talk radio tended to be the most accurate, compared to people who identified cable news, network news, online and social media, or streaming services as their primary source.
Those who said they use "a mix of services" as their primary source also fared comparatively well.
The poll was conducted between April 29 and May 3 among 2,000 likely voters by Rasmussen for The Heartland Institute, a conservative-leaning think tank. The pollster also asked about climate change, where the results showed Biden supporters being more pessimistic than establishment experts about the consequences of global warming.
Correction: A previous version of this article incorrectly characterized the share of Biden opponents who correctly answered the poll question of how many white Americans were shot dead by police last year. The share was less than a third. The Epoch Times regrets the error.


View original Post