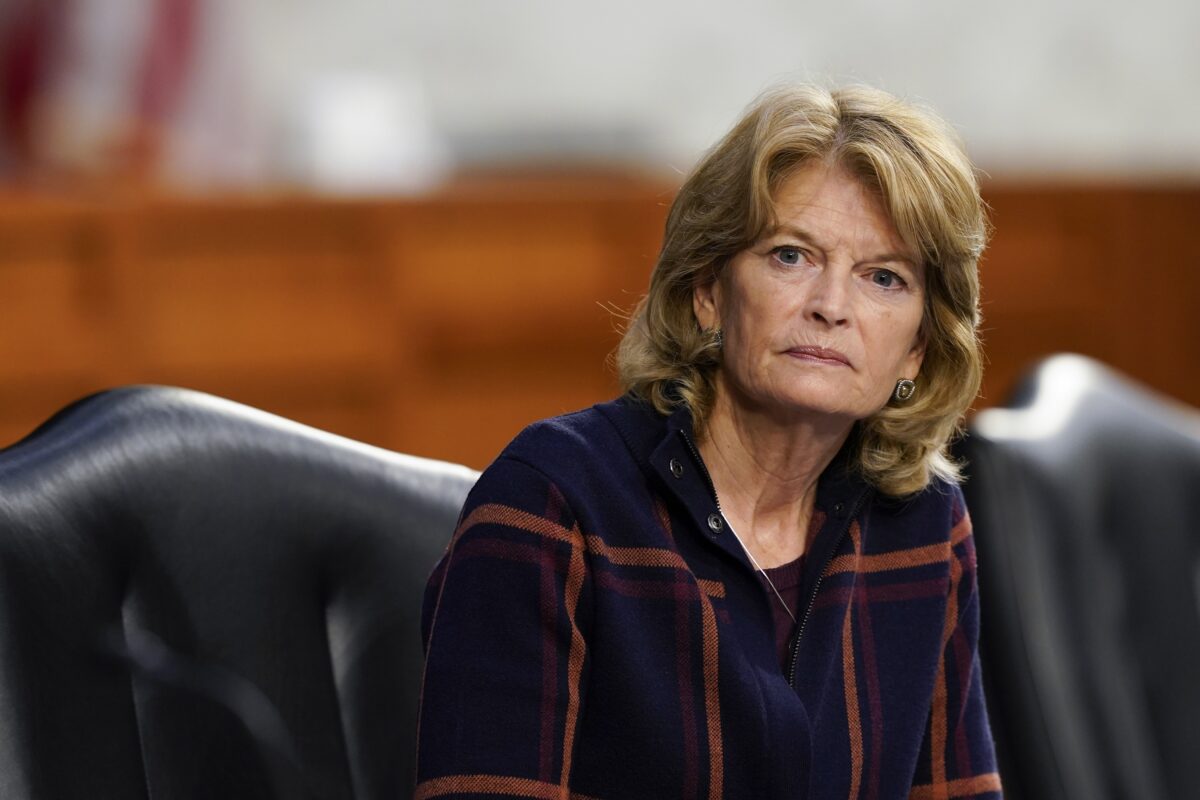 Alaska's Republican Party endorsed Kelly Tshibaka, a GOP candidate running for the state's Senate seat, in the Republican Primary against incumbent Sen. Lisa Murkowski (R-Alaska).
In a statement on Saturday, Tshibaka confirmed the endorsement and said she's "grateful and thrilled to have the strong support of the Alaska Republican Party, which voted overwhelmingly to endorse my candidacy for the U.S. Senate."
"We all share a unified goal: to promote the principles upon which our country and state were founded. I have pledged that I will be true to our shared, conservative Alaska ideals and be a senator upon whom they can depend to make every decision based on what is best for our great state," she also said, adding that the party has to be "determined to defend Alaska from the continued onslaught of the radical Biden administration."
"It is time for conservative leaders, with courage and common sense, to rise together across the nation," Tshibaka added. "I am honored to be endorsed as that candidate for Alaska."
Tshibaka announced her candidacy earlier this year against Murkowski, considered by some to be a member of the moderate wing of the Republican Party and a swing vote in the upper chamber. Murkowski notably opposed President Donald Trump on several key issues, voting to convict him in his second impeachment trial in February.
After voting to convict Trump, Murkowski said that "Trump did everything in his power to stay in power" and claimed his Jan. 6 speech "was intended to stoke passions in a crowd that the president had been rallying for months." Trump has categorically denied allegations that he incited violence involving some protesters at the Capitol on Jan. 6.
Trump also endorsed Tshibaka, who is the former Alaska Department of Administration commissioner, for Murkowski's seat.
"Lisa Murkowski is bad for Alaska," Trump said in a statement. "Kelly Tshibaka is the candidate who can beat Murkowski, and she will. Kelly is a fighter who stands for Alaska values and America First."
Murkowski spoke about the former commander-in-chief during a radio interview last week.
"I think one of the things that I've learned is that none of the races that I've been part of have ever really been easy or ordinary. This will probably prove to be much, much along those lines," Murkowski said. "I know that former President Trump is skeptical about me and the job that I do for Alaska, but I really think that that's for Alaskans to judge."
The Alaska senator also hasn't publicly said whether she'll run for reelection for her fourth term in office. Murkowski also hasn't issued many public comments about Tshibaka since she declared her candidacy.
The Epoch Times has contacted Murkowski's office for comment.


View original Post