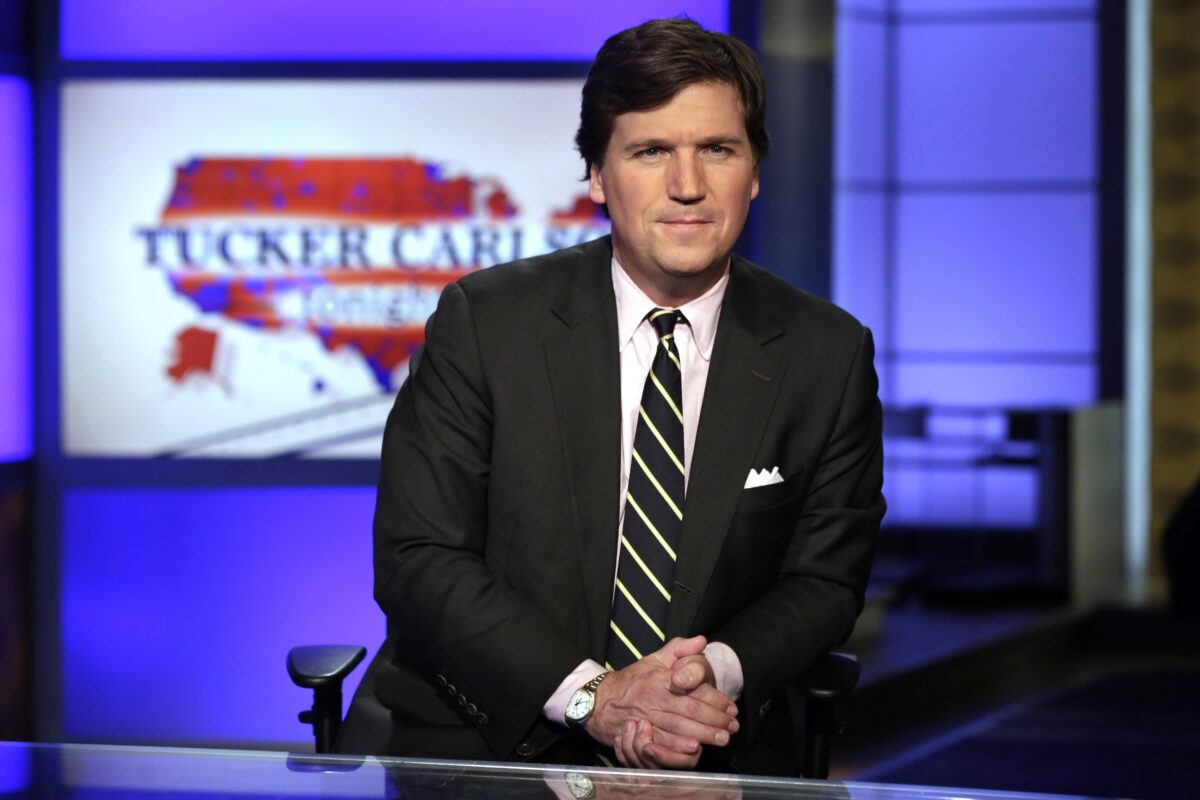 A coalition of 1,500 Orthodox Jewish rabbis on Tuesday called out the Anti-Defamation League (ADL), saying the organization has "grossly misplaced charges of anti-Semitism" on Fox News host Tucker Carlson.
The ADL, which focuses on fighting anti-Semitism, had called on Fox News to fire Carlson for suggesting that illegal immigrants are being admitted into the United States by Democrats to replace legal voters.
"The government shows preference to people who have shown absolute contempt for our customs, our laws, our system itself, and they are being treated better than American citizens," Carlson said April 8 as a guest on "Fox News Primetime."  "Now, I know that the left and all the little gatekeepers on Twitter become literally hysterical if you use the term 'replacement,' if you suggest that the Democratic Party is trying to replace the current electorate, the voters now casting ballots, with new people, more obedient voters from the Third World."
The ADL took issue with the comment, connecting it to a conspiracy theory that the Jews are the mastermind behind a "great replacement" of white Americans with nonwhite immigrants. "This is not legitimate political discourse," ADL director Jonathan Greenblatt wrote in a complaint to Fox News CEO Suzanne Scott. "It is dangerous race-baiting, extreme rhetoric."
The Coalition for Jewish Values (CJV), backed by 1,500 rabbis, rejected Greenblatt's accusation, saying in a letter (pdf) that he has been misusing his organization's credibility to attack the political right while ignoring the hatred toward the Jewish community by the political left.
"The ADL has become markedly partisan under your leadership," the letter states, claiming that the organization has "tirelessly endeavored to hide the truth" that anti-Semitic acts mostly took place in cities run by Democrats and on college campuses dominated by the progressive left.
The letter also criticized the ADL for lending credibility to Al Sharpton, a long-time left-wing activist and Baptist minister who used incendiary rhetoric at the funeral of a black boy accidentally killed by a Jewish driver in Crown Heights, Brooklyn in 1991. Sharpton's eulogy was seen by many as what contributed to the ensuing Crown Heights riot, which greatly set back the relationship between Brooklyn's Jewish and black communities.
"We are eager for the ADL to discard its partisan preoccupations and undertake an urgently needed course correction," the CJV wrote.
Lachlan Murdoch, CEO of the Fox Corporation, also wrote ADL that Fox News will not fire Carlson for allegedly promoting the "Great Replacement" conspiracy theory.
"A full review of the guest interview indicates that Carlson decried and rejected replacement theory," Murdoch wrote in the letter to Greenblatt. "As Mr. Carlson himself stated during the guest interview: 'White replacement theory? No, no, this is a voting rights question.'"


View original Post