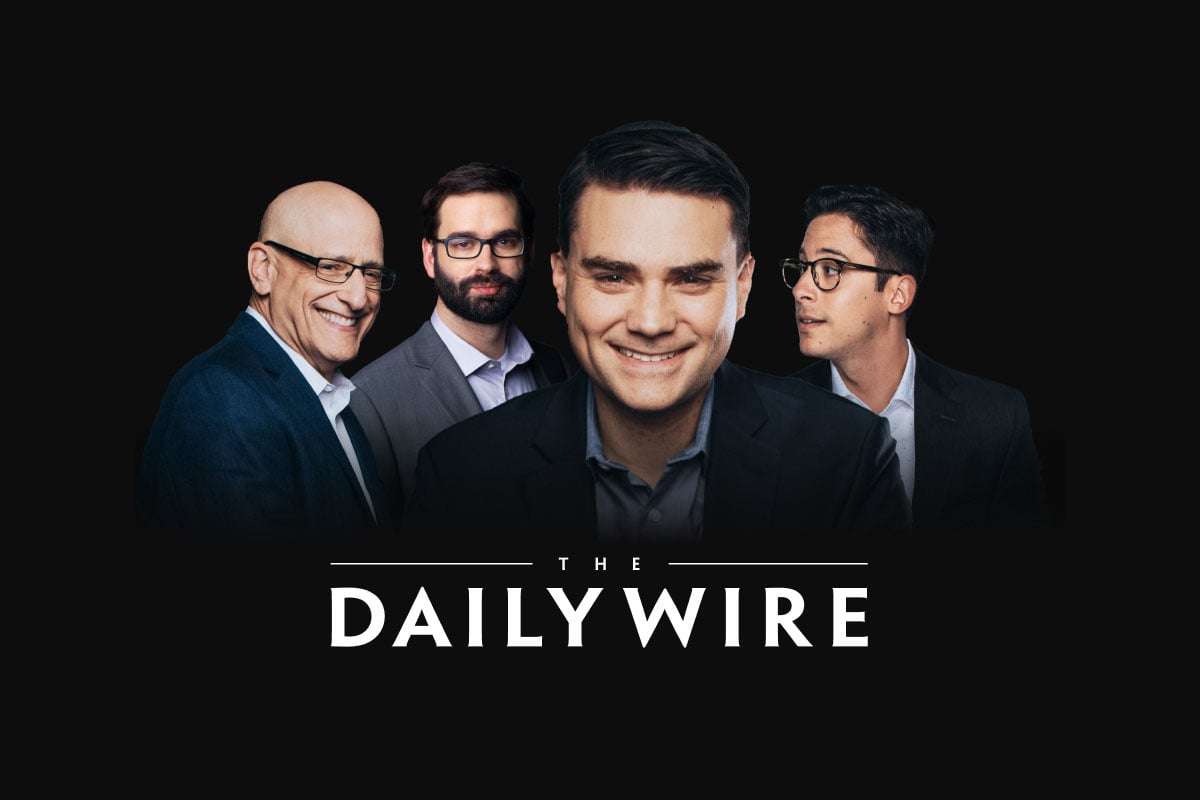 Following allegations that he stands at the peak of an influence-peddling empire, President Joe Biden has repeatedly insisted that he had no knowledge or involvement in the foreign business deals negotiated by his son, Hunter Biden. Yet his son's laptop appears to contradict that assertion. A blockbuster new book reveals that the entire Biden family, including the president, benefited from the family's business deals everywhere from Delaware to China. As vice president, Joe Biden attended a meeting with his son's foreign business partners — and even managed to wrap his participation in a religious veneer, the book says. The following is an excerpt from New York Post columnist Miranda Devine's forthcoming book, Laptop from Hell: Hunter Biden, Big Tech, and the Dirty Secrets the President Tried to Hide, which hits stores tomorrow. – BJ.
"I've never spoken to my son about his overseas business dealings." — Joe Biden, September 2019, Des Moines, Iowa
Cafe Milano is a Georgetown institution renowned less for its grilled calamari and velvety burrata than for its discretion. The restaurant's catchphrase is: "Where the world's most powerful people go," and that was the case one balmy evening in April 2015, when Hunter organized for his father to meet a group of his foreign business associates for dinner in a private room.
Hunter was busy in the spring of 2015. He and Kathleen had started marriage counseling. He had been traveling the world, on behalf of Chinese energy company CEFC, the capitalist arm of President Xi Jinping's Belt and Road Initiative.
The Biden family was enjoying the perks of Joe's office, now in his second term as vice president. Money was starting to roll in.
But Hunter's foreign clients were pressuring him to meet Joe, and it was increasingly difficult to organize visits to the West Wing. President Obama's office was watching, and the White House counsel had started to put up roadblocks.
So, Hunter decided to organize a dinner off-site and kill three birds with one stone. His father could meet his benefactors from Ukraine, Kazakhstan, and Russia at the same time in the same place.
The dinner was held on April 16, 2015, in Cafe Milano's private "Garden Room."
The next day, Hunter received an email from Vadym Pozharskyi, a senior executive of the corrupt Ukrainian energy company Burisma, to thank him for introducing him to his father.
"Dear Hunter, thank you for inviting me to DC and giving an opportunity to meet your father and spent [sic] some time together," Pozharskyi wrote on April 17.
"It's realty [sic] an honor and pleasure."
At the time, Burisma was paying Hunter $83,333 a month to sit on its board.
Hunter told guests before the dinner that his father would be there. In one email, he appears to use his role on the board of World Food Program USA as a cover story for the evening's true purpose of introducing his father to his business associates.
"Ok—the reason for the dinner is ostensibly to discuss food security," writes Hunter on March 26 to Michael Karloutsos, with whom he had been discussing a business deal in Greece involving eco-friendly trains from China.
"Dad will be there but keep that between us for now. Thanks."
Karloutsos replies: "Everything is between us. All good"!… I know you mentioned your dad would probably join the dinner as well."
The guest list prepared by Hunter three weeks before the dinner included Russian billionaire Yelena Baturina and her husband, corrupt former Moscow mayor Yury Luzhkov, who since has died.
Baturina had wired $3.5 million on February 14, 2014, to Rosemont Seneca Thornton LLC, a consortium formed between Rosemont Seneca—the firm cofounded by Hunter, [Hunter's Yale friend Devon] Archer, and [John Kerry's stepson Chris] Heinz—and the Boston-based Thornton Group, to pursue a Chinese joint venture.
Baturina's wires were flagged in suspicious activity reports provided by the Treasury Department to a Senate Republican inquiry by the Finance and Homeland Security and Governmental Affairs Committees, chaired by Senators Chuck Grassley and Ron Johnson.
Three officials from Kazakhstan also were invited to the Cafe Milano dinner, including Marc Holtzman, then chairman of the former Soviet republic's largest bank, Kazkommertsbank.
A Mexican ambassador and representatives of World Food Program USA were included on the guest list, which Hunter emailed to Archer three weeks before the dinner:
"3 seats for our KZ [Kazakhstan] friends," he wrote. "2 seats for Yelana [sic] and husband.
"2 [seats for] you and me.
"3 seats for WFPUSA people.
"Vadym [Pozharskyi, Burisma executive].
"3 Ambassadors (MX, ?, ?).
"Total 14."
The laptop does not record if everyone on Hunter's list attended. Archer emailed Hunter before the event to say that Baturina did not want to come but her husband Luzhkov would attend.
"Yelena doesn't want to steal Yuri's [sic] thunder, so she'll be in town to meet with us but doesn't want to come to dinner," Archer wrote on March 20. "That was just her thoughts. We could insist."
He finished: "Obviously save a seat for your guy (and mine if he's in town)."
Hunter replied: "I think your guy being there is more trouble than it's worth—unless you have some other idea."
It's unclear if Archer's "guy" was John Kerry or someone else.
Rick Leach, founder of World Food Program USA, emailed Hunter at 11:15 p.m. to thank him after the dinner: "What a fantastic and productive evening—thank you!"
Kazakhstan banker Holtzman emailed: "Deer [sic] Hunter, Thank you for an amazing evening, wonderful company and great conversation. I look forward to seeing you soon and to many opportunities to work closely together."
Hunter does not name the other two Kazakhstan representatives on his guest list, but an unverified photograph posted on anti-corruption website Kazakhstani Initiative on Asset Recovery in 2019 offers a clue.
A smiling Joe Biden and Hunter are seen alongside Kazakhstan's then-Prime Minister Karim Massimov and junior oligarch Kenes Rakishev, thirty-four, in the photograph, which appears to have been taken that night at the Cafe Milano.
Contemporaneous online photos of the interior of the restaurant match the background of the shot, and a faint image of the Cafe Milano logo can be seen through a sheer curtain behind Hunter's head. Joe has taken off his tie, as have the two Kazakhstanis.
Further corroboration comes from an email inviting Archer to a "small private breakfast" on the morning of the dinner in the Massimov's suite at the Willard Hotel: "There are several matters the Prime Minister is eager to discuss with you and he will be grateful for the opportunity to spend quality time together."
The following year, Hunter will describe Massimov in an email as a "close friend."
Hunter and Archer's chummy correspondence with Rakishev, who pitches money-making ideas, and asks for a meeting with John Kerry, also appears on the laptop. Rakishev calls Hunter "my brother from another mother."
The junior Kazakhstan oligarch, estimated by Forbes to be worth $332 million, was the main shareholder of Kazkommertsbank.
His company Novatus used a Latvian bank to wire $142,300 to Archer's firm, Rosemont Seneca Bohai, on April 22, 2014, according to a currency transaction report recorded in the Grassley-Johnson Senate report. The wire included a note saying the money was "for a car."
Since the New York Post first reported, in October 2020, on the Pozharskyi email from Hunter's abandoned laptop, thanking Hunter for the meeting with his father, the White House has not responded to the paper's inquiries. It has not disputed the accuracy of the paper's stories about the laptop, nor requested a retraction or correction.
The Biden campaign told USA Today, in December 2020, that it "categorically denied a meeting ever happened."
"The Biden campaign, after a comprehensive review, had said a meeting never took place between Joe Biden and Pozharskyi," wrote Glenn Kessler, the Washington Post fact-checker.
But in June 2021, after the New York Post published further details of the meeting, including that it was a dinner where Joe met multiple business associates of Hunter's, the White House came clean.
After eight months of denials and stonewalling, an unnamed "White House individual with knowledge of Joe Biden's schedules" told Kessler that the VP did go to Cafe Milano that night but "only dropped by briefly to meet with one of the guests" and "there was no discussion of politics or business."
But of course, that's not how it works. Joe just has to show up and shake hands. All that matters is that Hunter demonstrates his pulling power.
The White House source claimed that Joe's attendance was not listed on his official schedule because he only decided to "drop by" at the last minute "after the schedule was completed."
Yet Hunter had been telling his guests for three weeks that his father would be at the dinner.
The White House also attempted to put a religious gloss on the dinner, via Kessler, claiming Joe only went to Cafe Milano to see Father Alex Karloutsos, who was at the dinner with his son Michael.
"Joe Biden, a Roman Catholic, also has a long history of working with the Greek Orthodox Church."
It's a weirdly byzantine explanation for why Joe was there at all, but in the end, the Washington Post story serves to confirm that Hunter had introduced Pozharskyi to his father, contradicting Joe's denials of any knowledge of Hunter's overseas business dealings.
The views expressed in this piece are the author's own and do not necessarily represent those of The Daily Wire.
The Daily Wire is one of America's fastest-growing conservative media companies and counter-cultural outlets for news, opinion, and entertainment. Get inside access to The Daily Wire by becoming a member.




View original Post