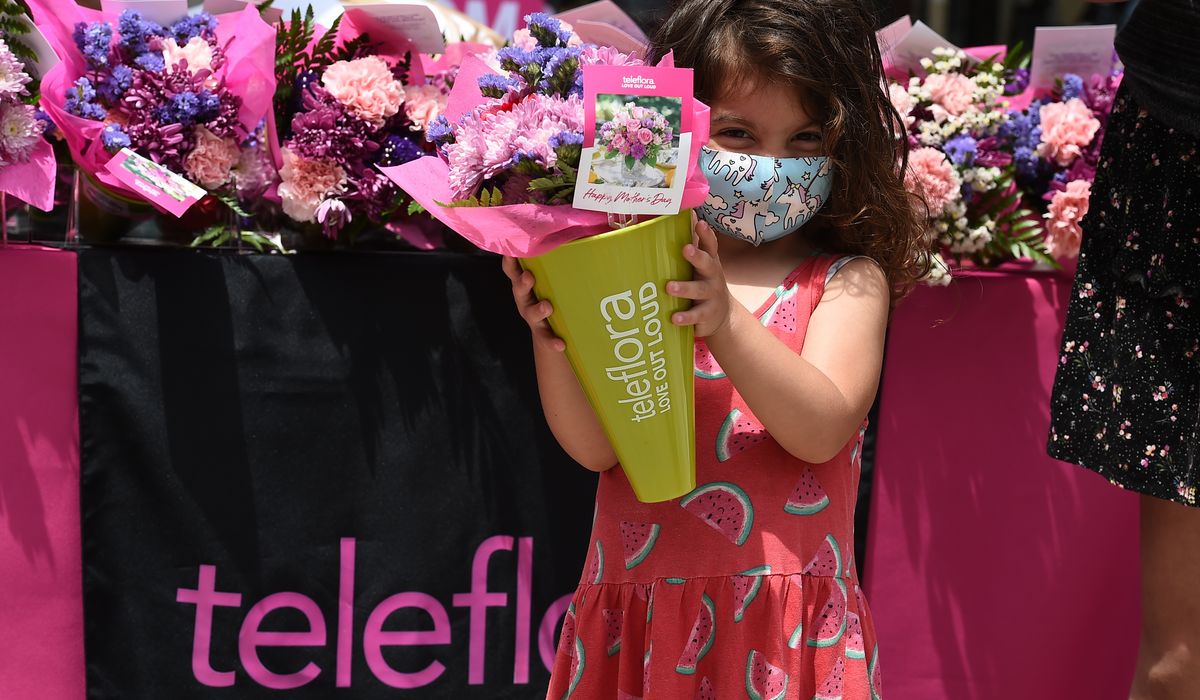 Mom still occupies a special place in the hearts and minds of Americans — Mother's Day spending is expected to total a record $28.1 billion this year, up $1.4 billion from 2020, according to an annual survey released by the National Retail Federation.
Approximately 83% of U.S. adults are expected to celebrate the annual holiday on Sunday, the industry organization said. Almost half the nation — 49% — plan to take the moms in their life out to dinner or some special outing. Those moms include mother or stepmother, wife, daughter, grandmother, sister, friend, godmother or "other relative," according to the group's research.
Greeting cards and flowers still dominate the shopping list for Mother's Day shoppers, followed by gift cards, clothing, jewelry, housewares, gardening tools, personal services like a spa visit, and books or CDs.
"There is a lot of consumer optimism around Mother's Day this year as more people are getting vaccinated and stimulus checks are being distributed," said the organization's president and CEO Matthew Shay.
"For many, this is a chance to make up for last year's Mother's Day when we were under lockdown," he noted. Consumers plan to spend an average of $220.48 on Mother's Day items — $16 more than they planned to spend last year and the highest in the organization's records. This year's survey of 7,818 U.S. adults 18 was conducted April 1-9 and released April 22. Records also fell in travel, in the meantime.
"On Friday, a record 1.7 million people were screened at security checkpoints, rewriting the record set just 24 hours earlier, when about 1.64 million people were screened at U.S. airports Thursday, the busiest day for air travel since March 2020, the early days of the coronavirus pandemic," said a USA Today analysis of air travel statistics from the U.S. Transportation Security Administration.




View original Post