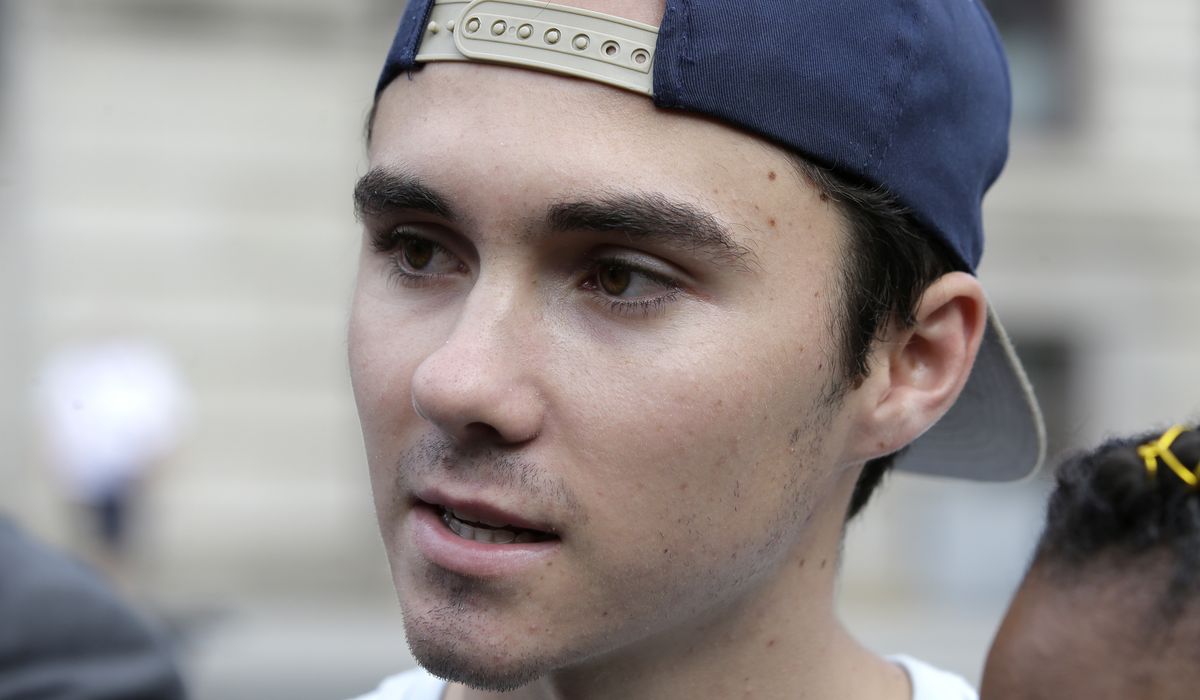 David Hogg has tapped out of the pillow fight.
The gun-control activist announced over the weekend that he is quitting the progressive-pillow company that he and William LeGate announced with much fanfare in February.
Two months later, Mr. Hogg is abandoning his plan to show up MyPillow CEO Mike Lindell, an outspoken supporter of former President Donald Trump.
While saying that the project was "met with immediate and overwhelming support," he announced Saturday on Twitter that he couldn't continue.
"After many discussions with William and my friends, family and mentors, I made the good faith decision to allow William to bring our vision to life without me," he wrote in a Twitter thread.
"Effective immediately, I have resigned and released all shares, any ownership and any control of Good Pillow LLC," he said.
Mr. Hogg cited competing demands on his time.
"I soon realized that given my activism, schoolwork, and family commitments, I could not give 100% to being a full time co-founder at Good Pillow," he said.




View original Post